DETAILS
Abby Wambach is a two-time Olympic gold medalist, FIFA World Cup Champion, and the highest all-time international goal scorer for male and female soccer players. She was the United States' leading scorer in the 2007 and 2011 Women's World Cup tournaments and the 2004 and 2012 Olympics.
Client: Abby Wambach
Scope: Branding, Web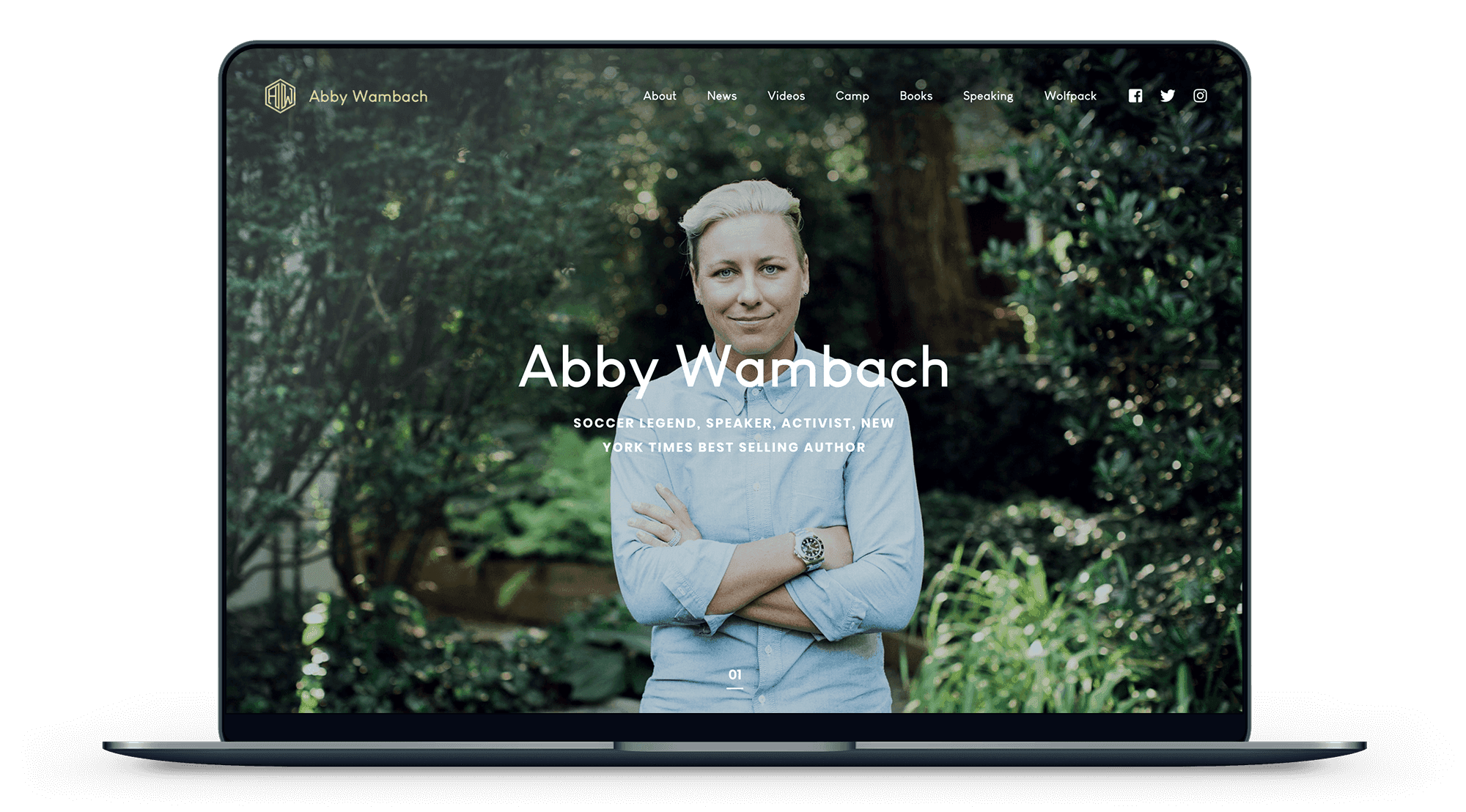 INSIGHT
An activist for equality and inclusion, Abby is the author of the New York Times bestseller Forward: A Memoir and the forthcoming WOLFPACK. She is co-founder of Wolfpack Endeavor, which is revolutionizing leadership development for women in the workplace and beyond through her champion mindset, individualized coaching, and team-bound focus. Abby wanted a website to promote her upcoming book, Wolfpack.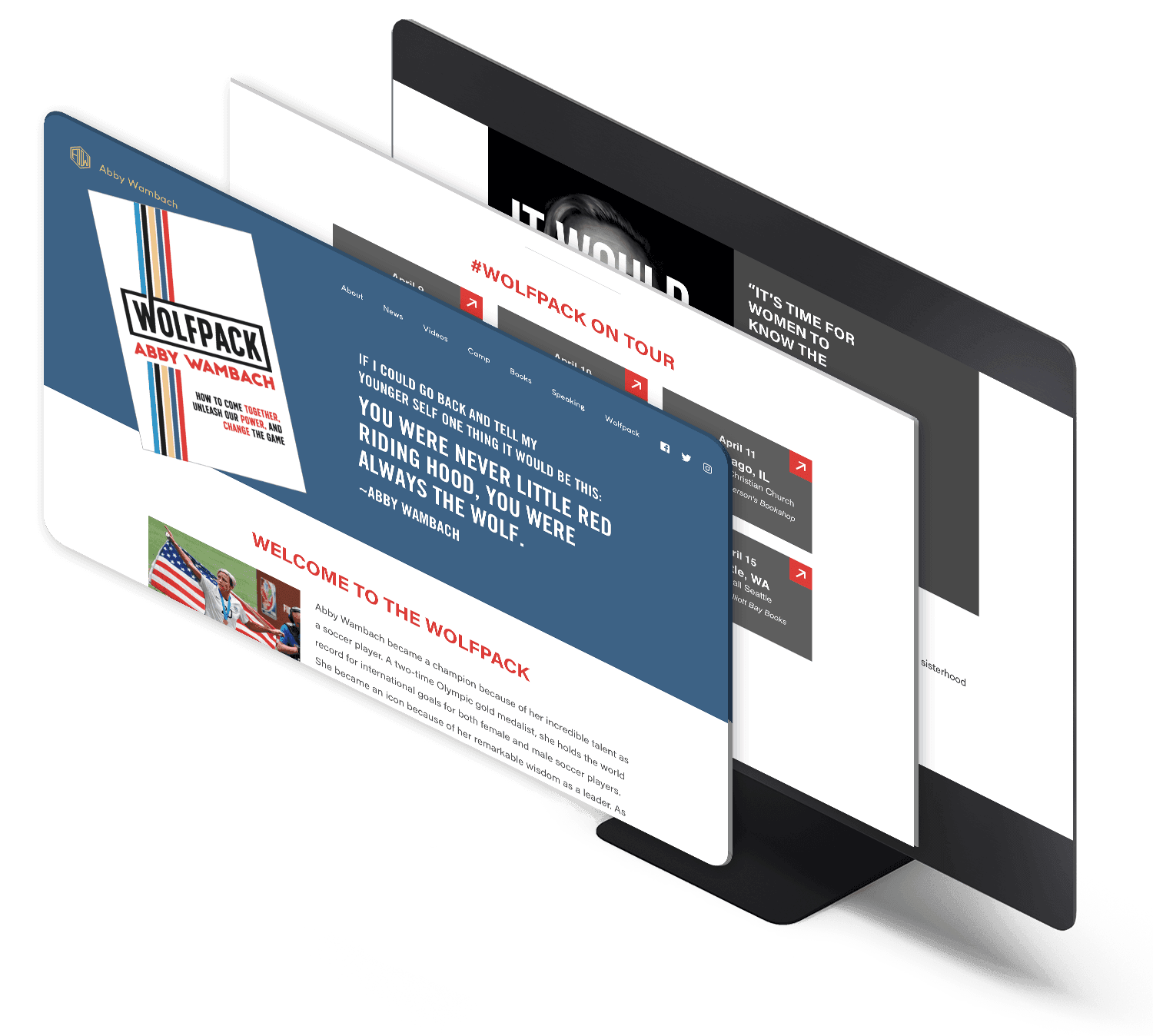 WOLFPACK
After her retirement Abby created a new set of Wolpack rules to help women unleash their individual power. Her new website would act as a hub for her upcoming book, testimonials and tour dates.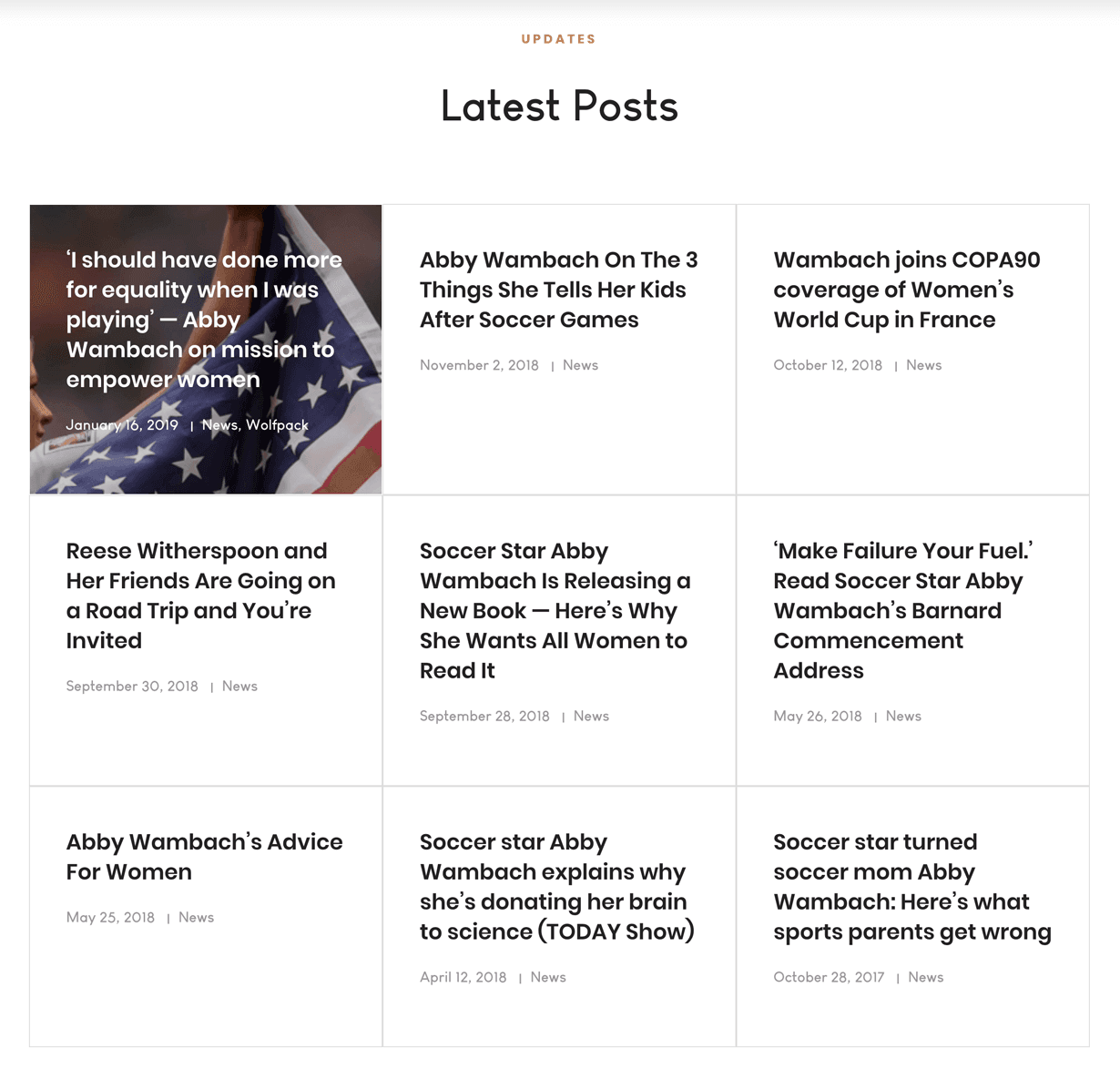 DYNAMIC CONTENT
One of the features requested was the ability to easily add dates for her upcoming book tour and press. I offered an easy, CMS (control management system) to allow updates on the fly even on mobile devices.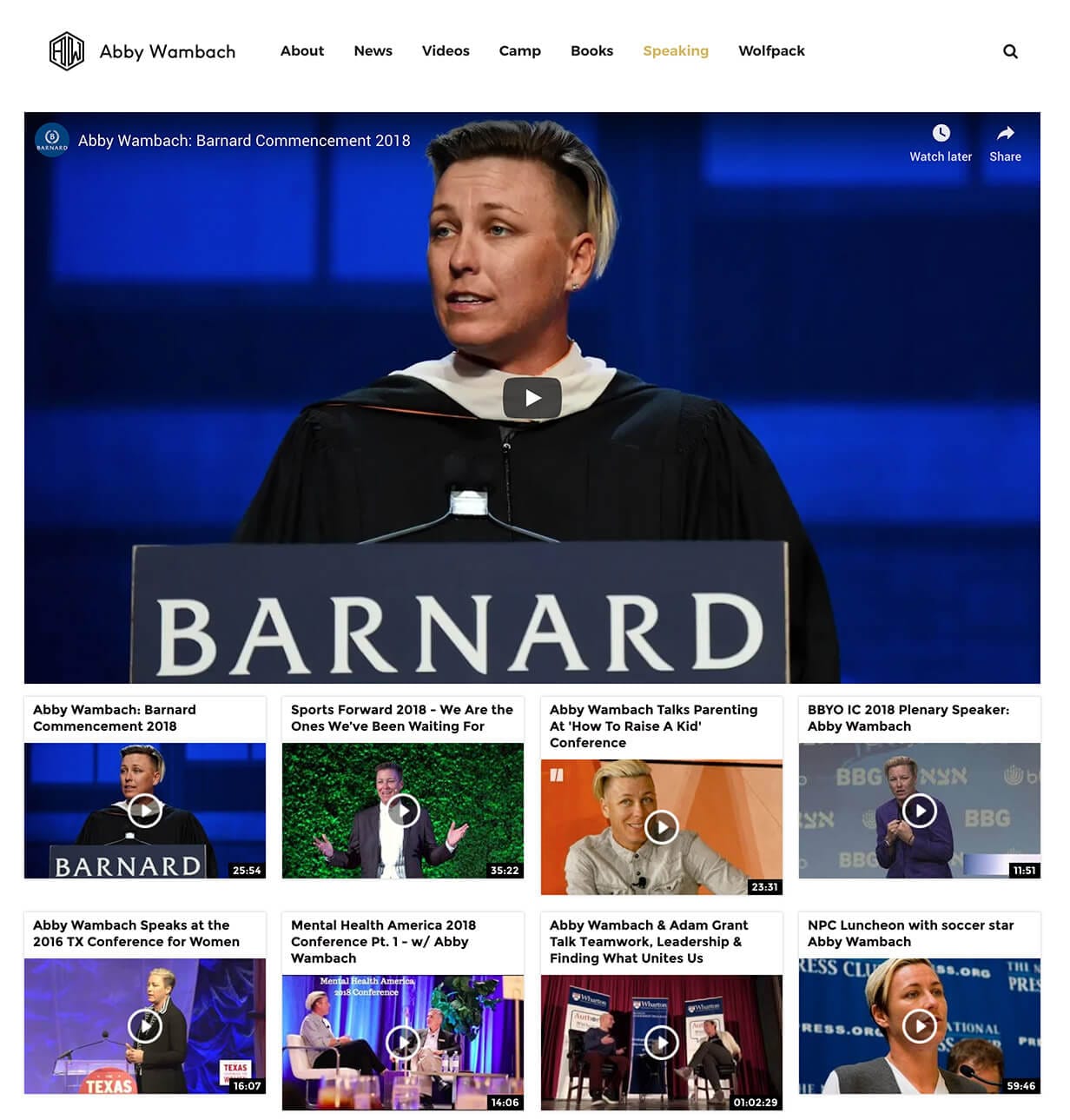 MULTIMEDIA
With many book tours and promos I created a custom YouTube playlist player that would showcase her videos on her website.
IMPACT
Abby's Wolfpack release has been widely successful, being one of the New York Times bestseller. Her book tours continue to sell out and her social media have been actively engaged with thousands of views and likes.