DETAILS
An Olympic, WPS and NWSL champion, a US Soccer Female Athlete of the Year and member of the USWNT's All-Time Best XI squad. Glamorous sportswoman, social media phenom, and marketing icon. Alex Morgan is a world renowned athlete who carries a celebrity status that matches her skill on the soccer field. Alex earned athletic acclaim and sponsorships from some of the world's largest brands.
My job was to create a website for Alex's fans and followers to find all the information they could want. The website needed to engage her worldwide fan base, delivering content and interactivity to keep them involved.
Client: Alex Morgan
Scope: Website Design, Branding
CUSTOM-BUILT SOLUTION
I built her website that aggregates original news and video content, integrated streams from all of her Social Media accounts, and showcases for her brand partners. The website is built on the WordPress content management system that empowers Morgan's team to have complete control of their content and message.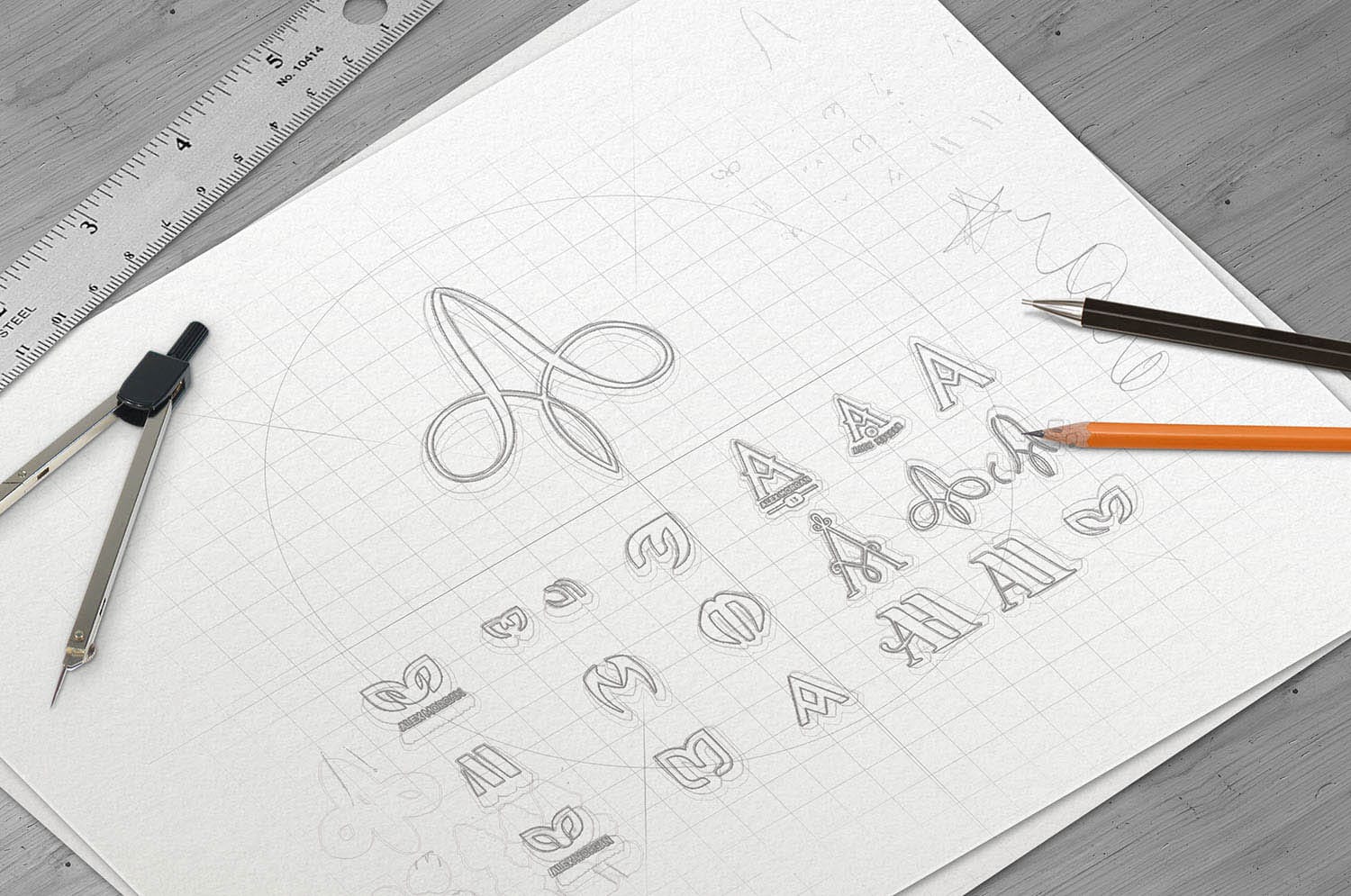 NEW VISUAL IDENTITY
My first mission was to collaborate with Alex and her team to illustrate and rethink her brand new logo together. I finally got it right after countless iterations.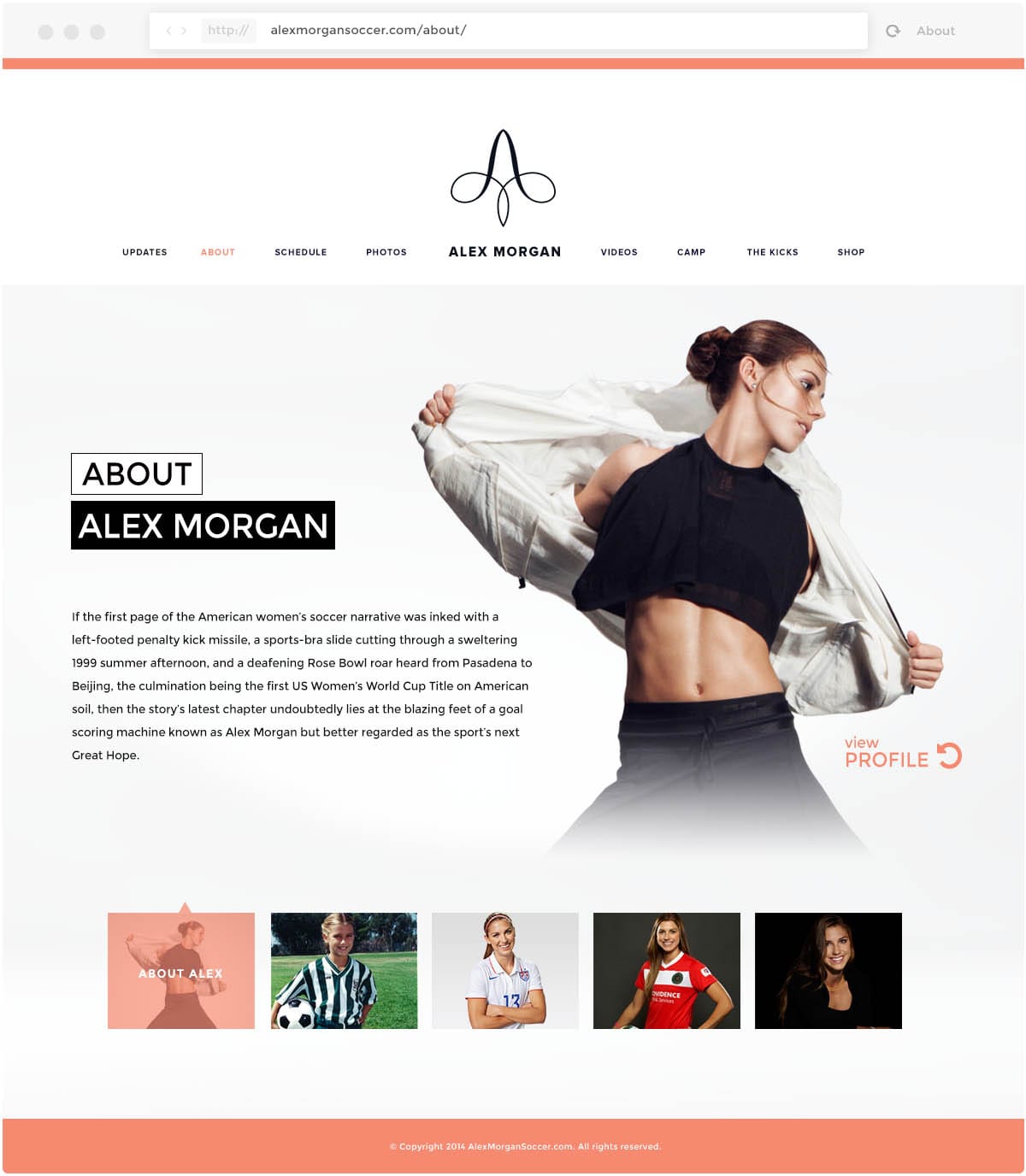 CONCEPT DESIGN & PROGRAMMING
The site needed to be an online biography, with statistics, history, information and news about Alex's life, both on and off the field. The site also needed to incorporate a commercial backdrop for his principal sponsors and new opportunities.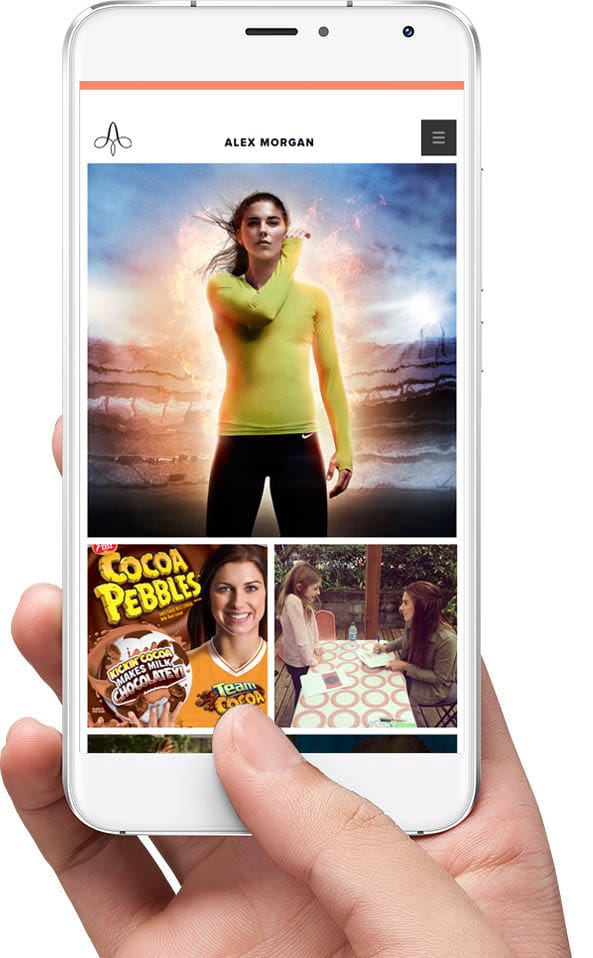 RESPONSIVE WEB DESIGN
A fully responsive hub. I wanted Alex's fans to be able to access her website across all devices – web, tablet, and phone. My challenge was to build a website that was easily accessible without losing content and interaction through all mobile devices.
LAUNCH & REACTION
Alex announced her brand new website via Facebook and Twitter. It received thousands of likes and continues to generate thousands of views and impressions a day.