DETAILS
Breanna Stewart was the 1st overall pick of the 2016 WNBA Draft, who led all first-year players in scoring, rebounding and blocked shots during her college season. She was the 2016 WNBA Rookie of the Year, is a two-time All-Star and was named the WNBA MVP in 2018. I created a media hub for her fans and followers to find her latest updates, bio, multimedia, and social coming into her debut WNBA season for the Seattle Storm.
Client: Breanna Stewart Scope: Branding, Web, Interactive, Print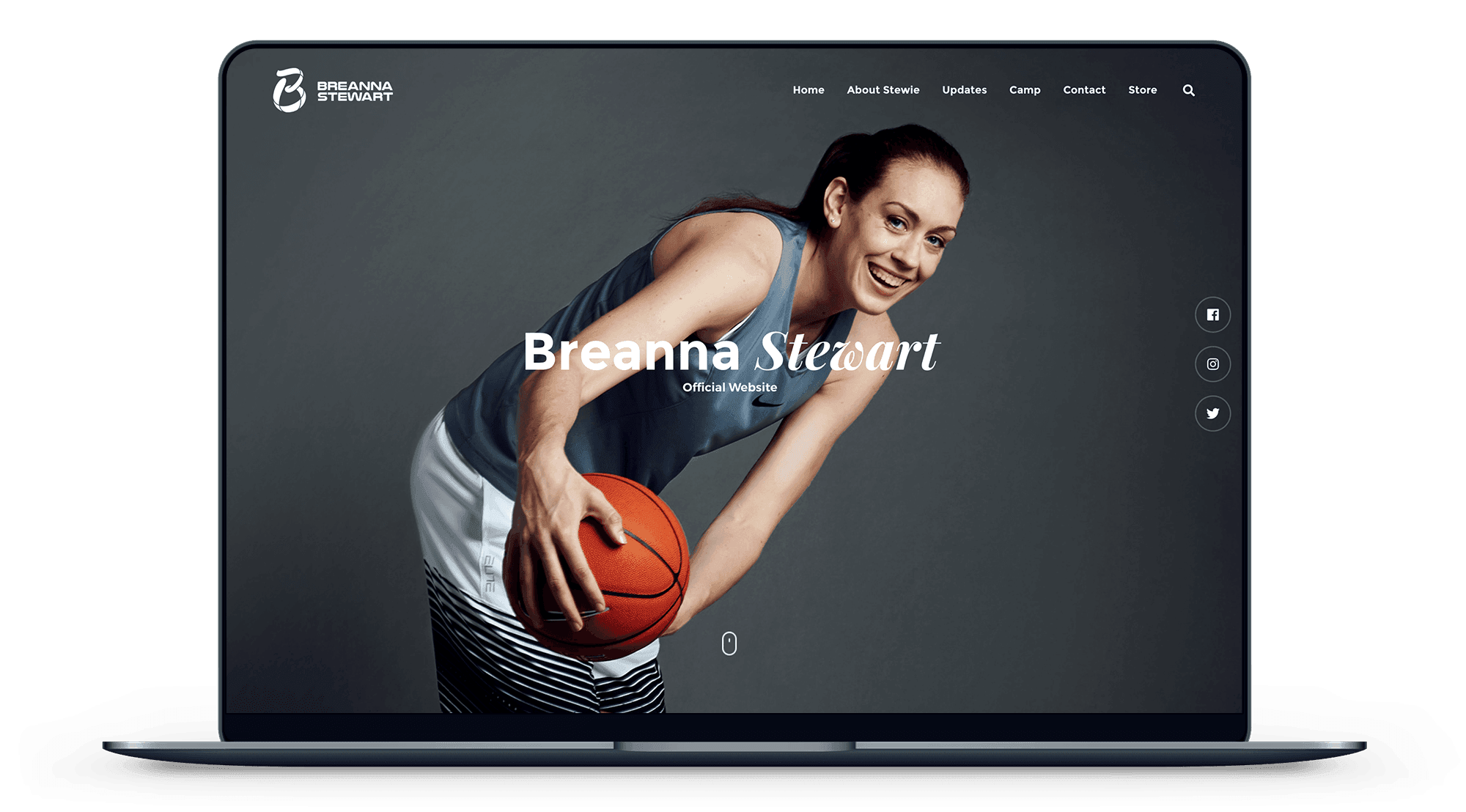 INSIGHT
Breanna's new site maximizes usability while presenting a clean and attractive layout. An improved navigation accentuates the most important items, while making it easy for her fans to pursue biographical information, schedule, camp registration and multimedia. In addition, visitors can sign up for her mailing list to receive updates. I also implemented easy-to-use WordPress Content Management System (CMS) that allows Breanna's team to easily and quickly add news, events, and other information.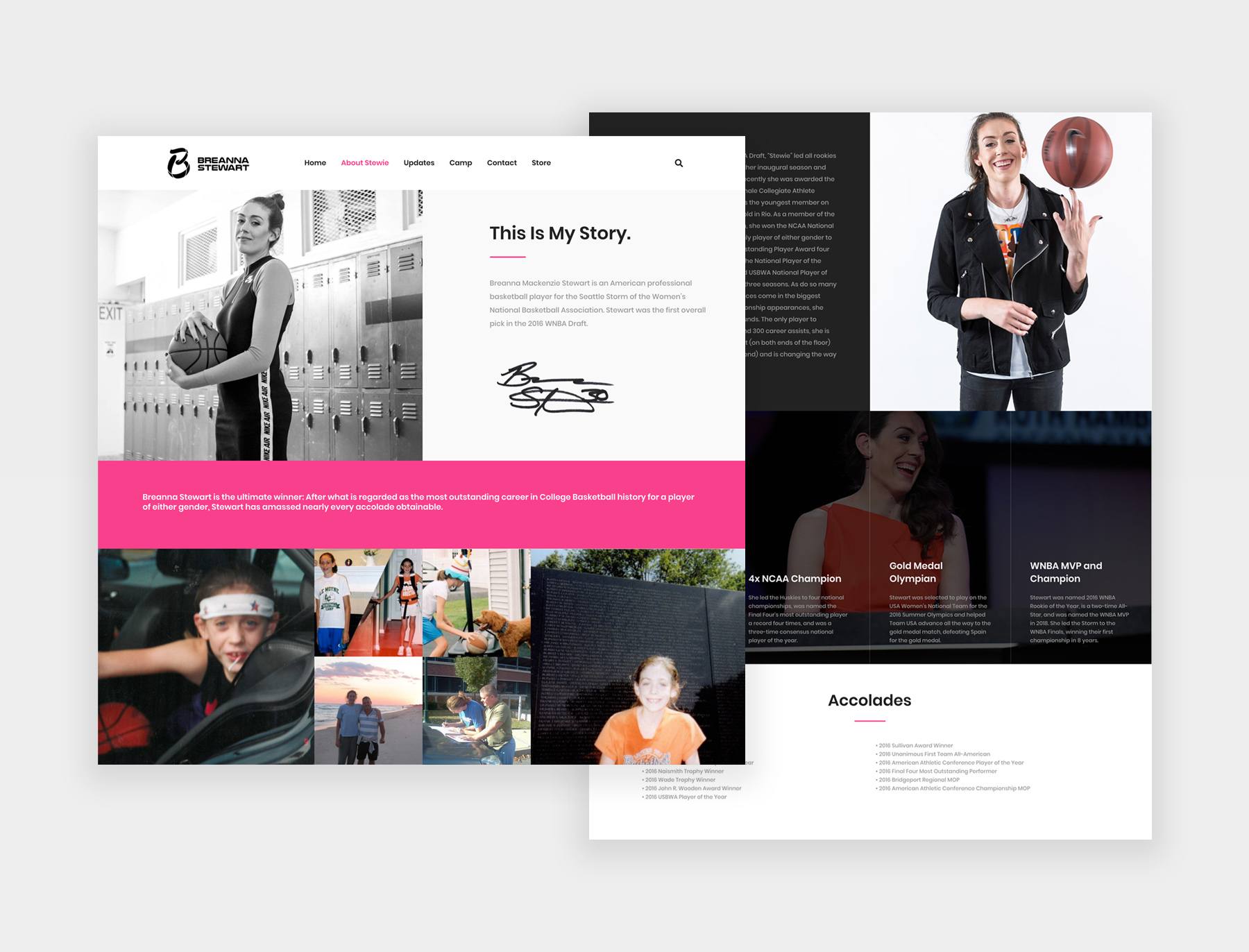 INTERACTIVE BIO
I arranged Breanna's bio in a clean, easy-to-read way by using imagery, timeline, career highlights and quotes. Since her bio changes frequently, I made it easy for her team to update by integrating a content management system which adjusted dynamically.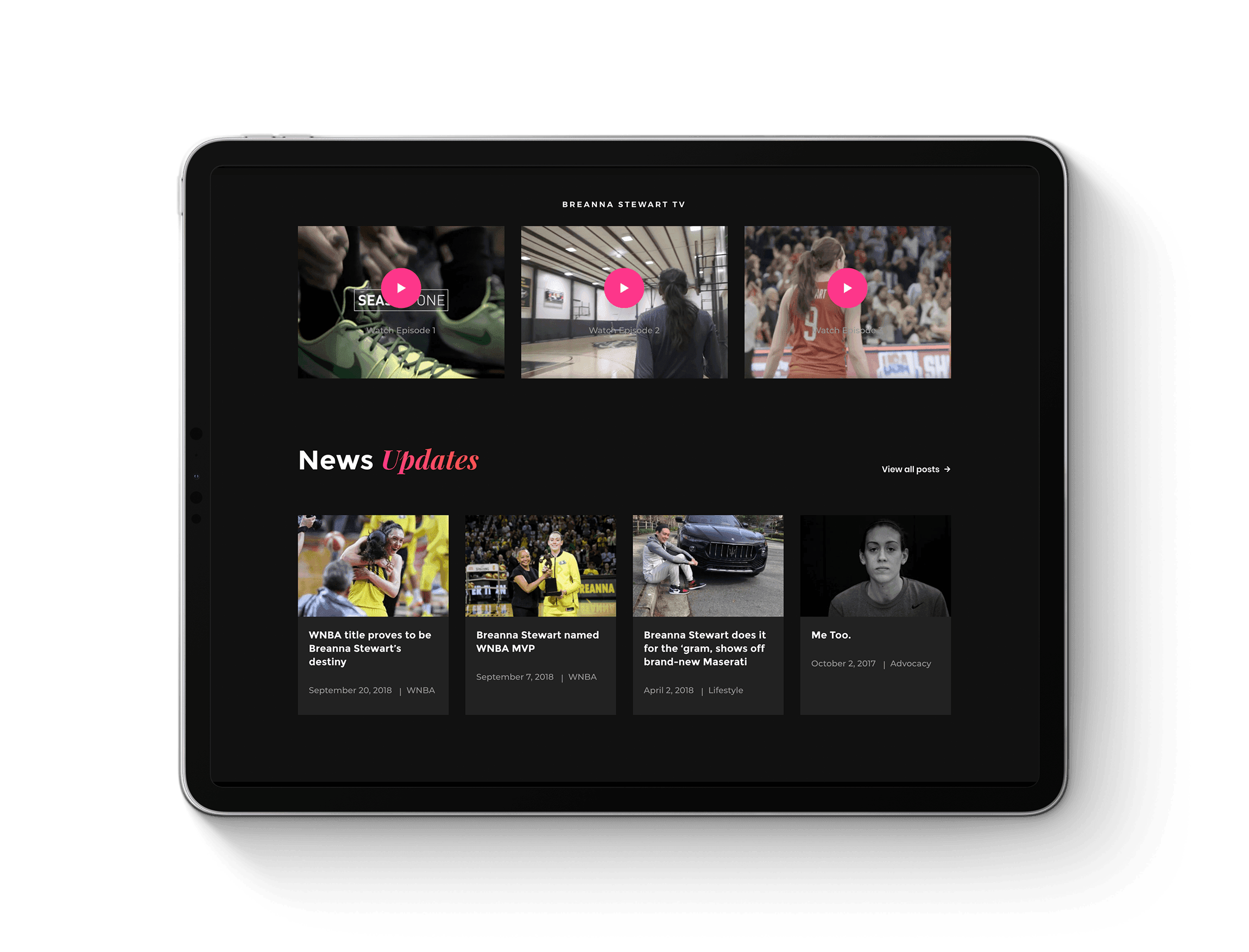 VIDEO
I designed a custom digital experience for Breanna. One of the key features was to showcase her video blog that chronicled her journey to WNBA. We customized a Video player that would broadcast her YouTube channel and her vlogs.