W. Haywood Burns Institute
DETAILS
The Burns Institute is a leading nonprofit organization in the field of juvenile justice and ethnic and racial disparities reduction, with a focus on advancing the well-being of all children and their communities.
I worked with Burns Institute to redesign and build a brand new website. Their primary goals included increasing visibility to reach clients in need, improving online giving, and updating the site from the previous, outdated design.
Client: Burns Institute
Scope: Web
INSIGHT
The Burns Institute works with the community and system stakeholders to craft policies that reduce racial and ethnic disparities, using collaborative and data-driven approaches. This includes holding national conference and meetings, and publications of numerous fact sheets and newsletters on policy issues and articles of interest on juvenile justice.
HIGHLIGHTS
One of the key feature was to visually illustrate the juvenile ethnic/racial groups disparity. Interactive charts and tables were embedded to illustrate data.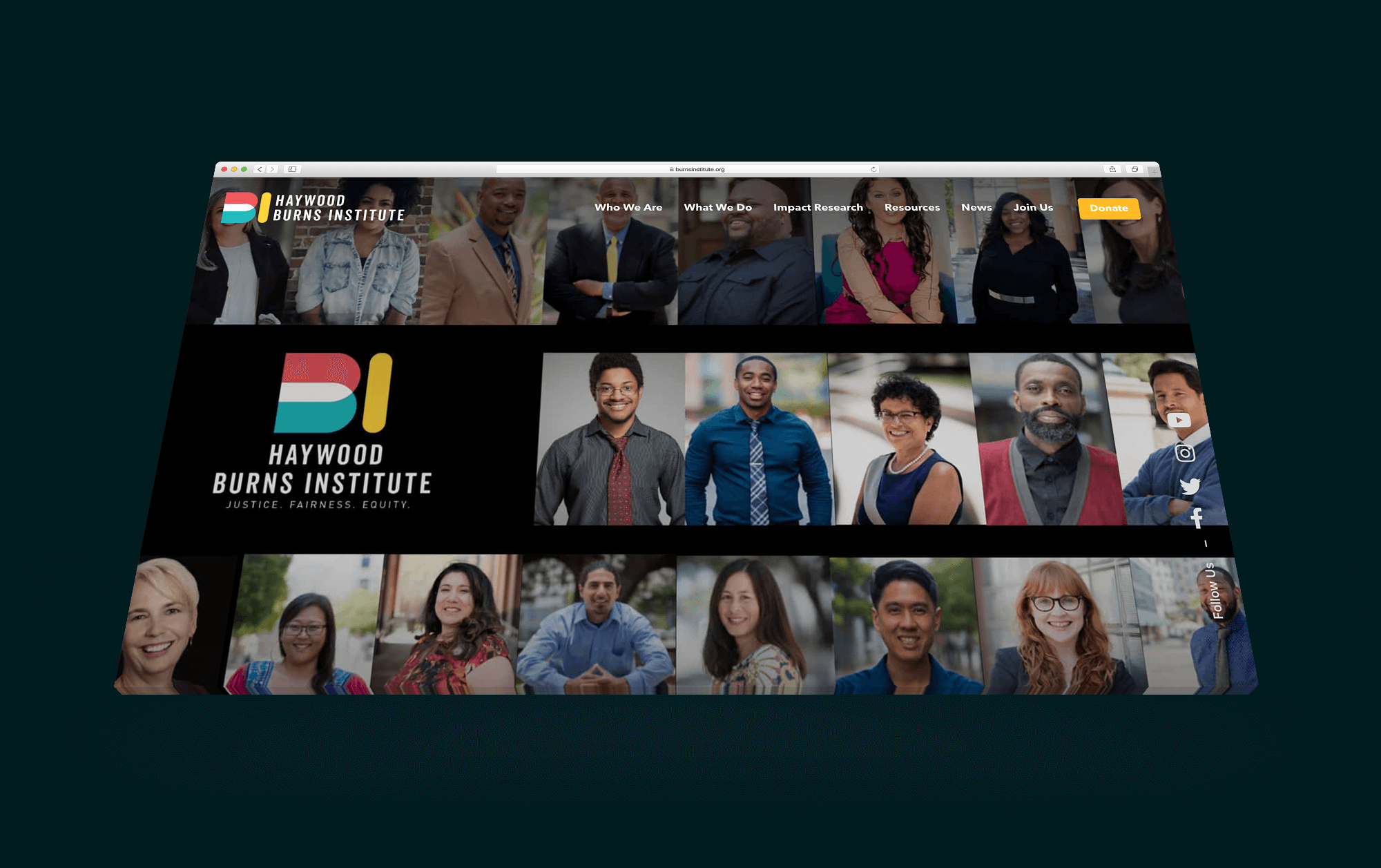 IMPACT
W. Haywood Burns Institute was rewarded $6,410,000 within past several years, including 9 grants in Criminal Justice, Juvenile Justice and MacArthur Award for Creative & Effective Institutions. Burns Institute continues to be one of the leading voice in the field of justice reform.