DETAILS
Candace Parker is one of the most influential basketball stars of her generation. She's a two-time WNBA Most Valuable Player and a winner of two Wooden Awards and two national championships at the University of Tennessee, two Olympic gold medals with Team USA and one WNBA title.
She's also working on her offseason portfolio, which continues to expand. She signed a deal with Turner Sports to cover the NBA as an analyst and work in the studio for men's college basketball. I designed a website for Candace that would showcase her basketball profile as well as her off season endeavors and projects.
Client: Candace Parker
Scope: Social, Video, Web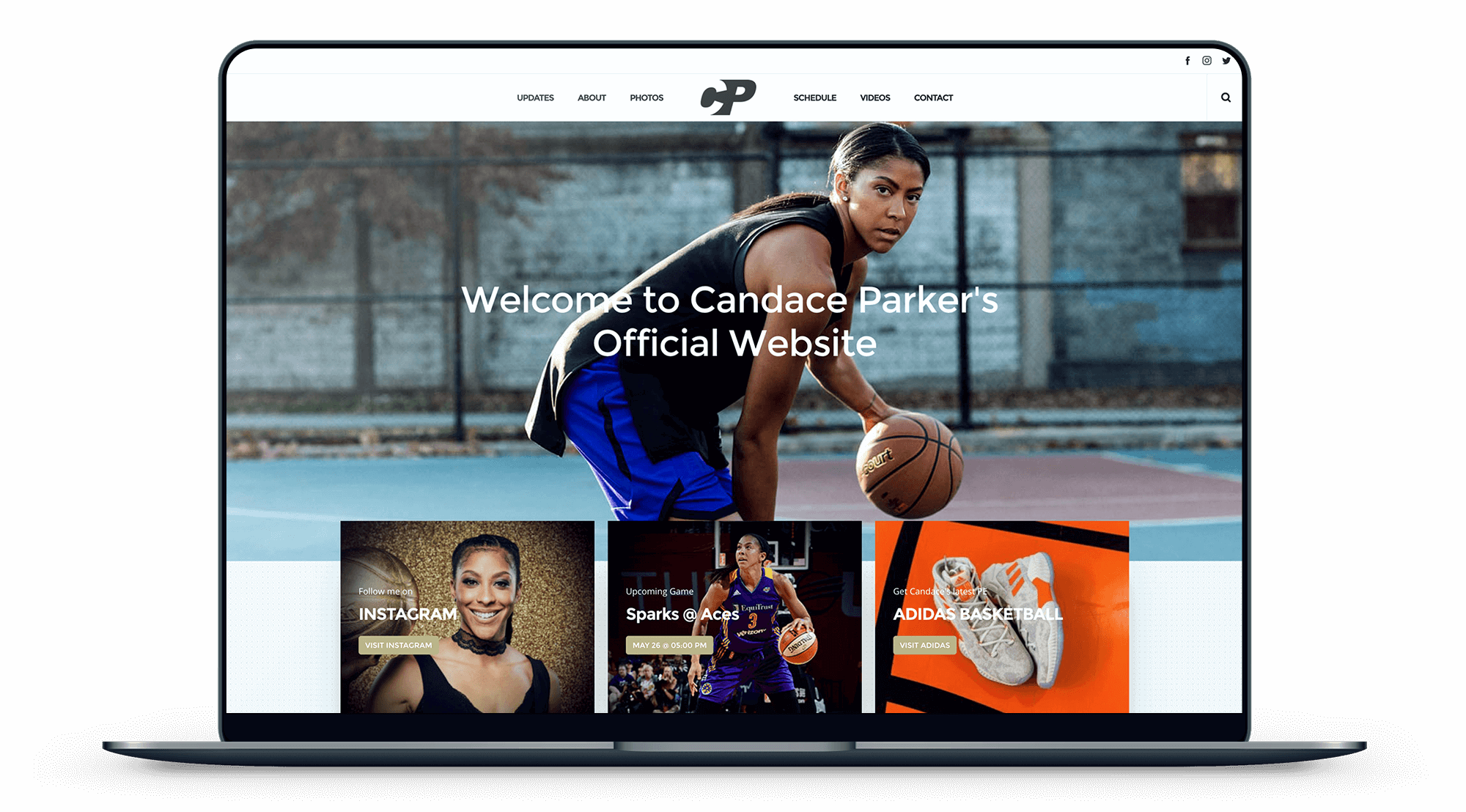 APPROACH
My task was to create a website that would act as a central hub for all things related to Candace Parker. I created a clean, simple structured website that would allow fans to check out her basketball profile with the latest news.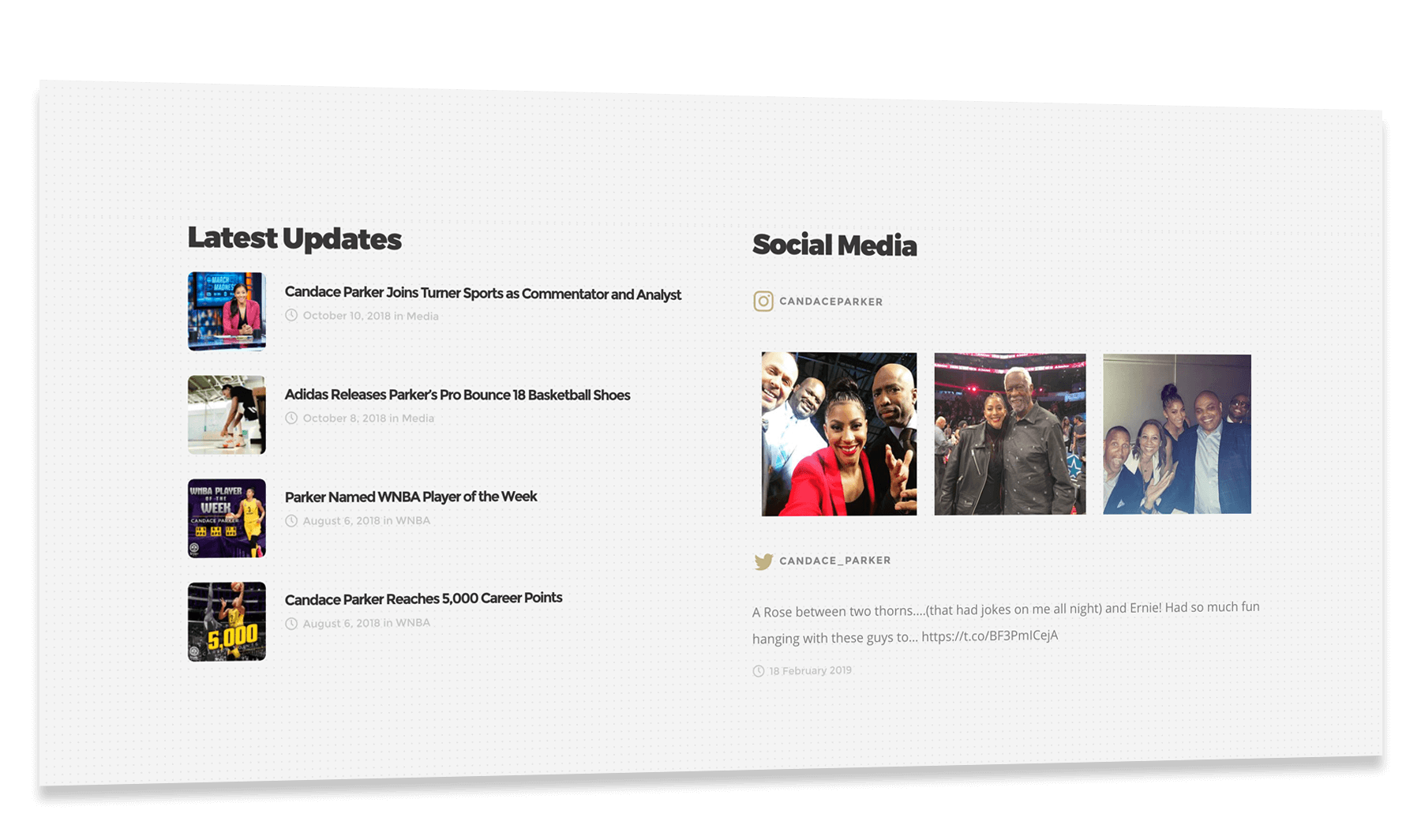 INTUITIVE INTERACE
The home page consists of three main elements – slider with featured updates, live schedule and social media feeds. I integrated a custom content management system which makes it easy for her team to update news. Her social media feeds automatically pulls her latest Instagram and Twitter posts which Candace is actively engaged in.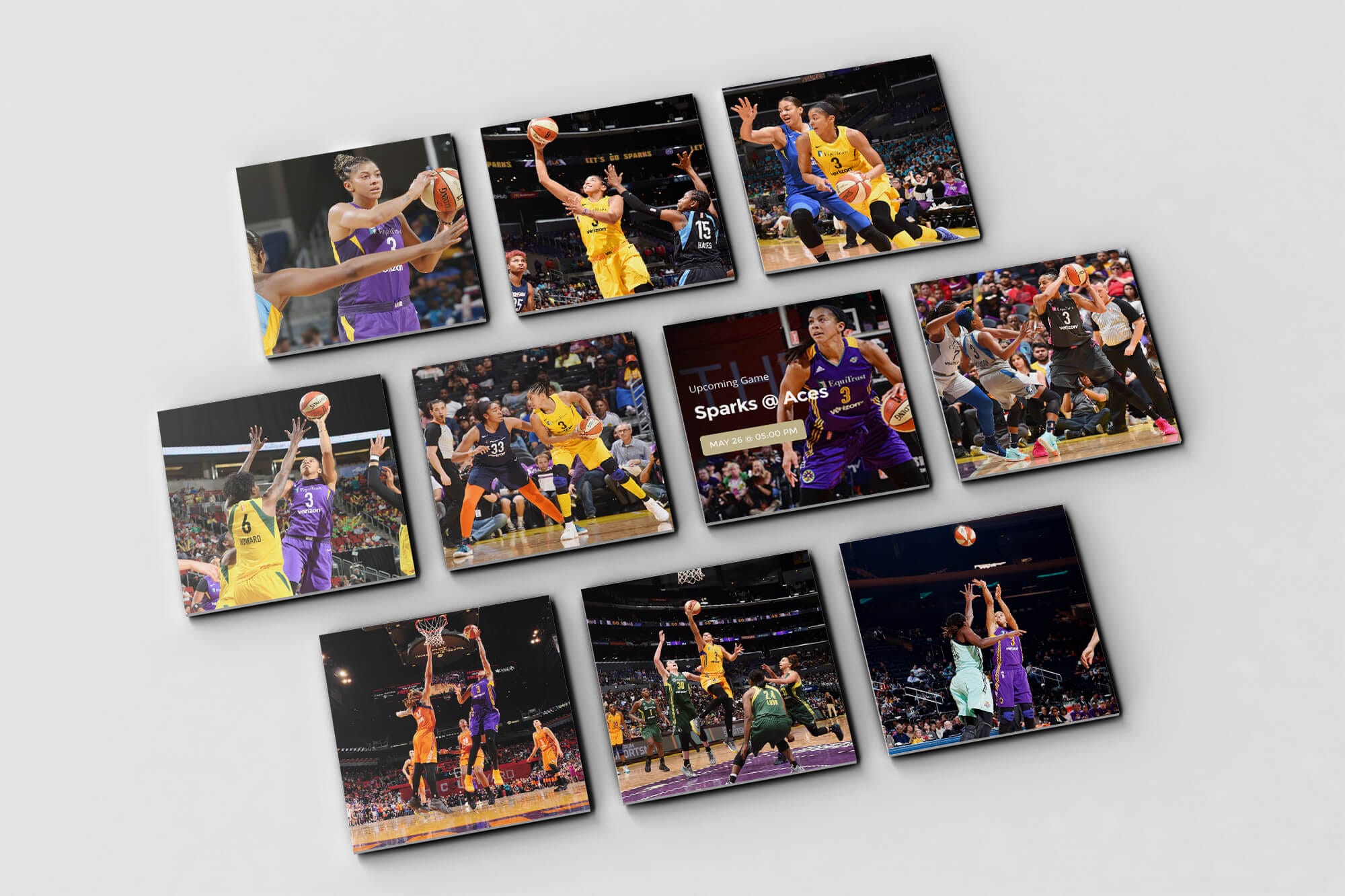 AUTOMATED SCHEDULING
When fans check out athletes' websites one of the first things they check is for their upcoming game schedule and whereabouts. In the past, it required a staff to manually update her upcoming games and schedule which was both time consuming and error-prone. To alleviate this issue, I created a custom, automated process which displays her upcoming games live via XML/graphic feed. This displays her latest team opponent, time, date, along with an image that corresponds to each game.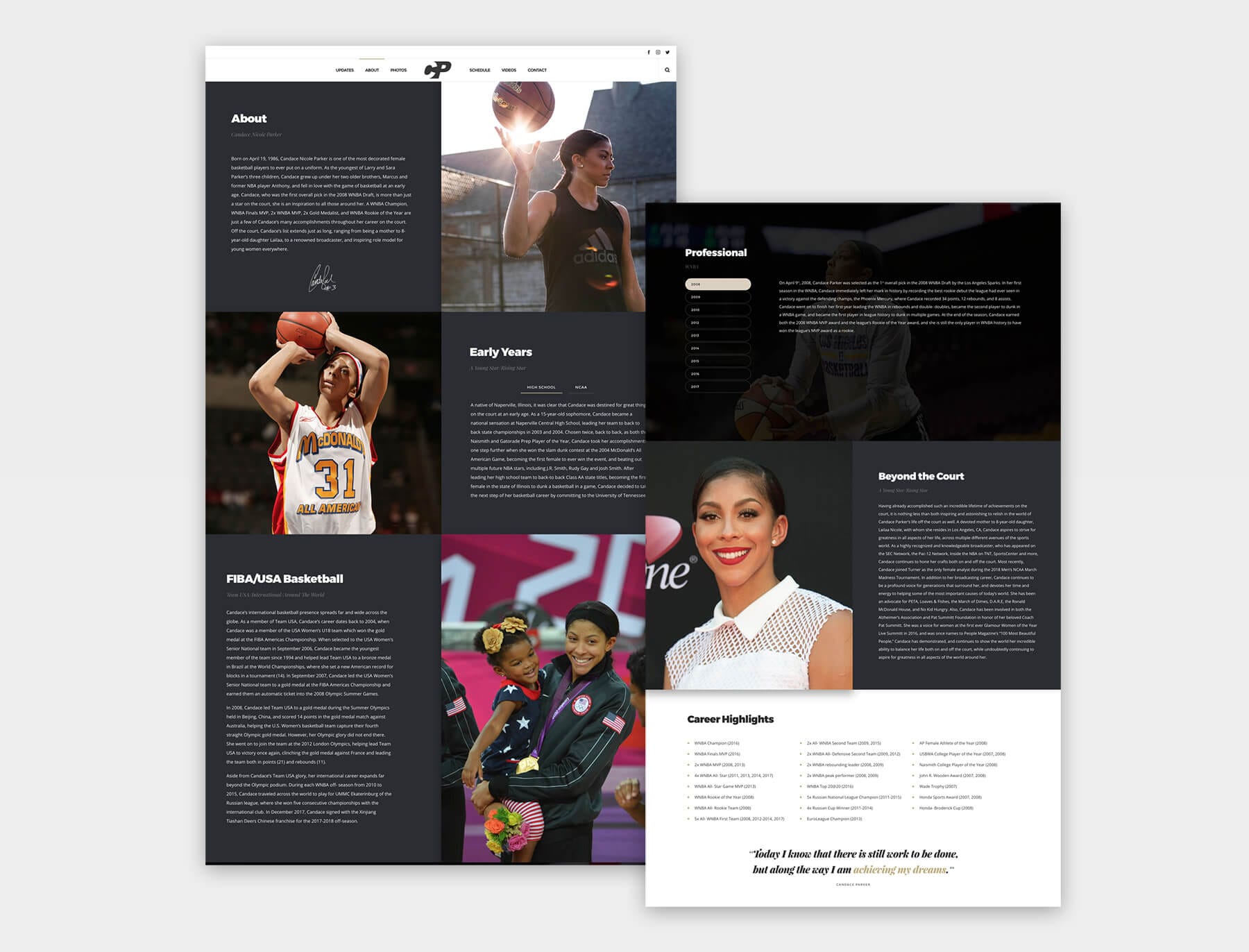 IN DEPTH PROFILE
With the length of Candace's career and the amount of her accolades, it was a challenge to display so much information into her bio. I arranged her bio in a clean, easy-to-read way by using imagery, timeline, career highlights and quotes. Since her bio changes frequently, I made it easy for her team to update by integrating a content management system which adjusted dynamically.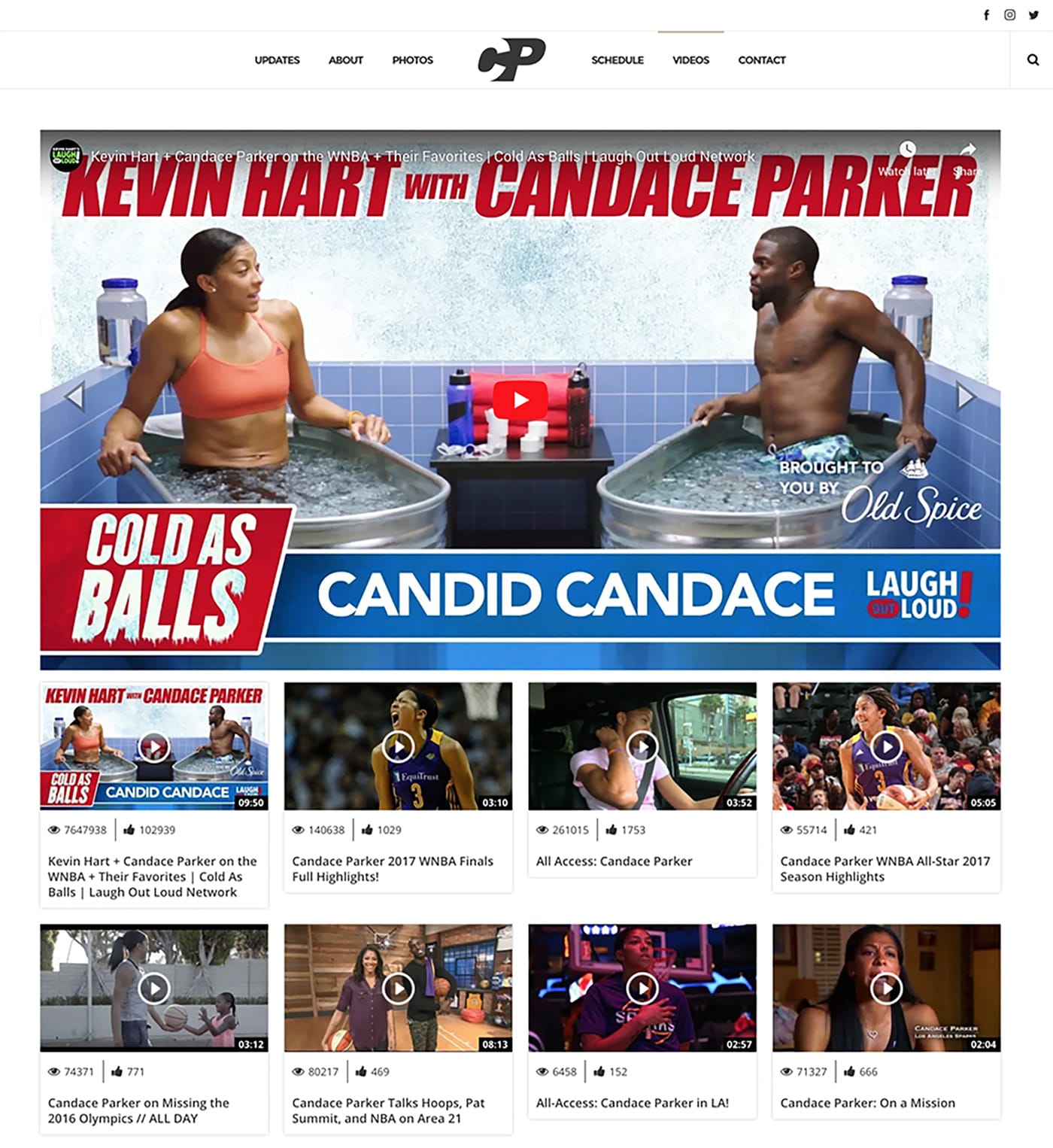 MULTIMEDIA
With many highlights and appearances her Videos page was an important section. The Videos page features a custom embedded Youtube player which automatically syncs with Candace's YouTube Playlist. This makes updating her player very easy without having to update via CMS.


SOCIAL MEDIA
Helped maintain Candace's Twitter and Facebook posts with media production and graphic designs.