DETAILS
Derrick Rose is one of the world's most recognizable basketball players and the youngest player to win the NBA Most Valuable Player Award. His skills, presence and success has built "D Rose" into a global phenomenon. I created a digital destination for Rose's fans and followers to have access and information. The site includes a biography, statistics, history and news about Rose's life, both on and off the court. I also incorporated commercial backdrops for his principal sponsors and new opportunities.
Client: Derrick Rose
Scope: Creative Direction, Website Design
PRE-PRODUCTION
With the focus of personalization, I gathered information and facts about Derrick. The process included discussions in great detail about structuring- outlining and wire-framing the contents and links for the website.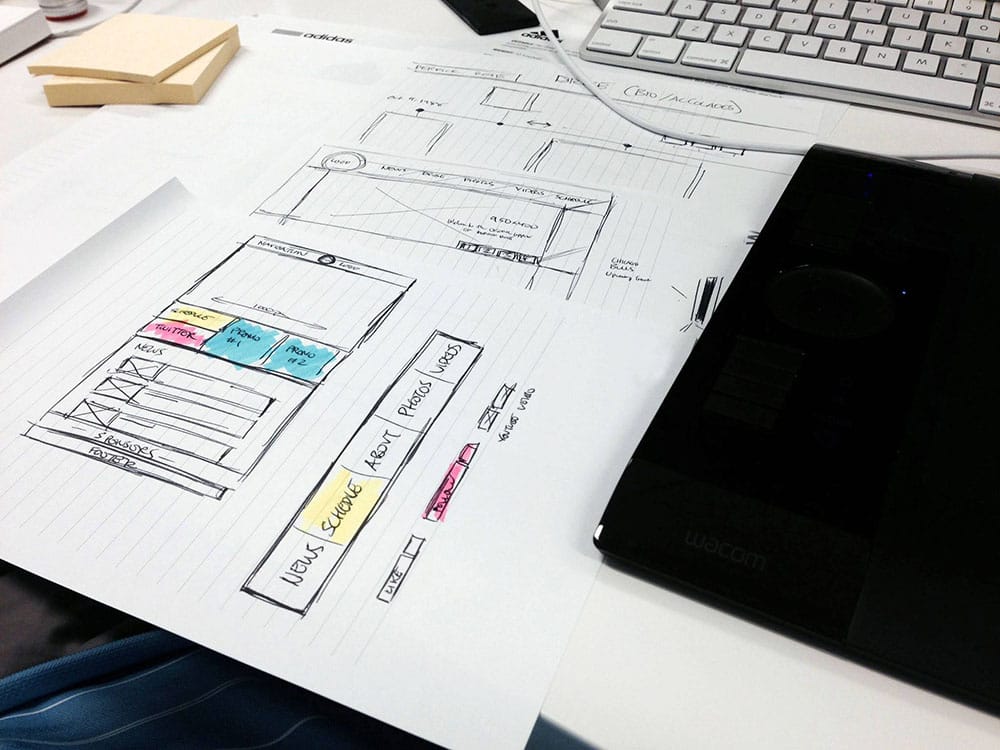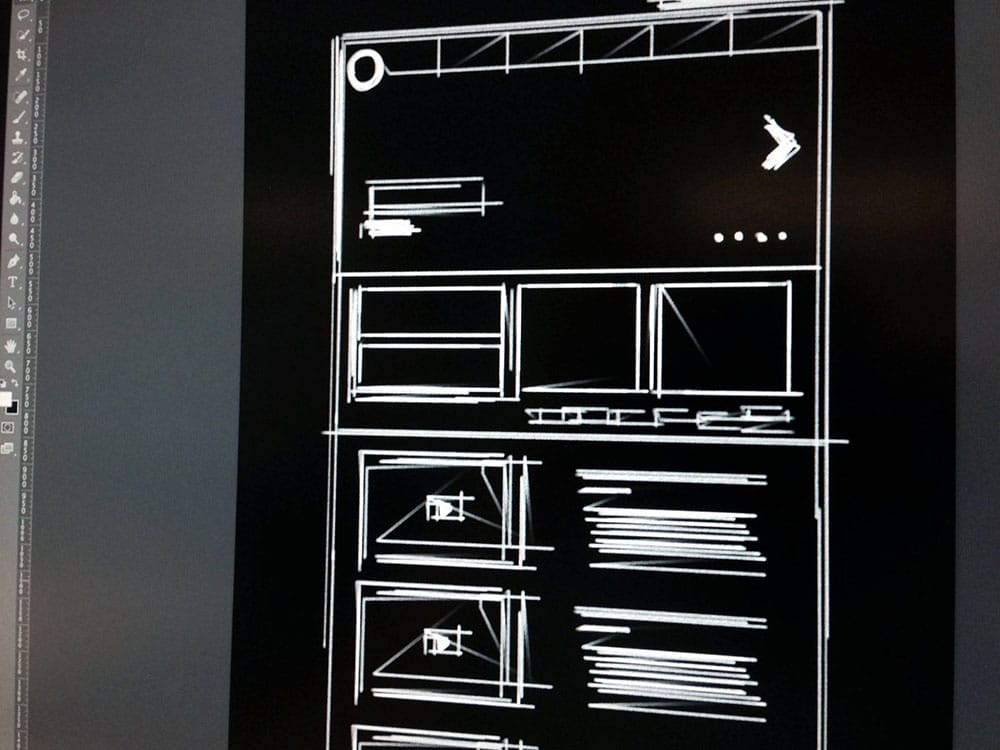 WIREFRAMES
Using personalized information gathered for Derrick I designed the layout with wireframes. One of the main objectives was to showcase his signature sneakers – Derrick has been with Adidas since being drafted 1st overall in 2008.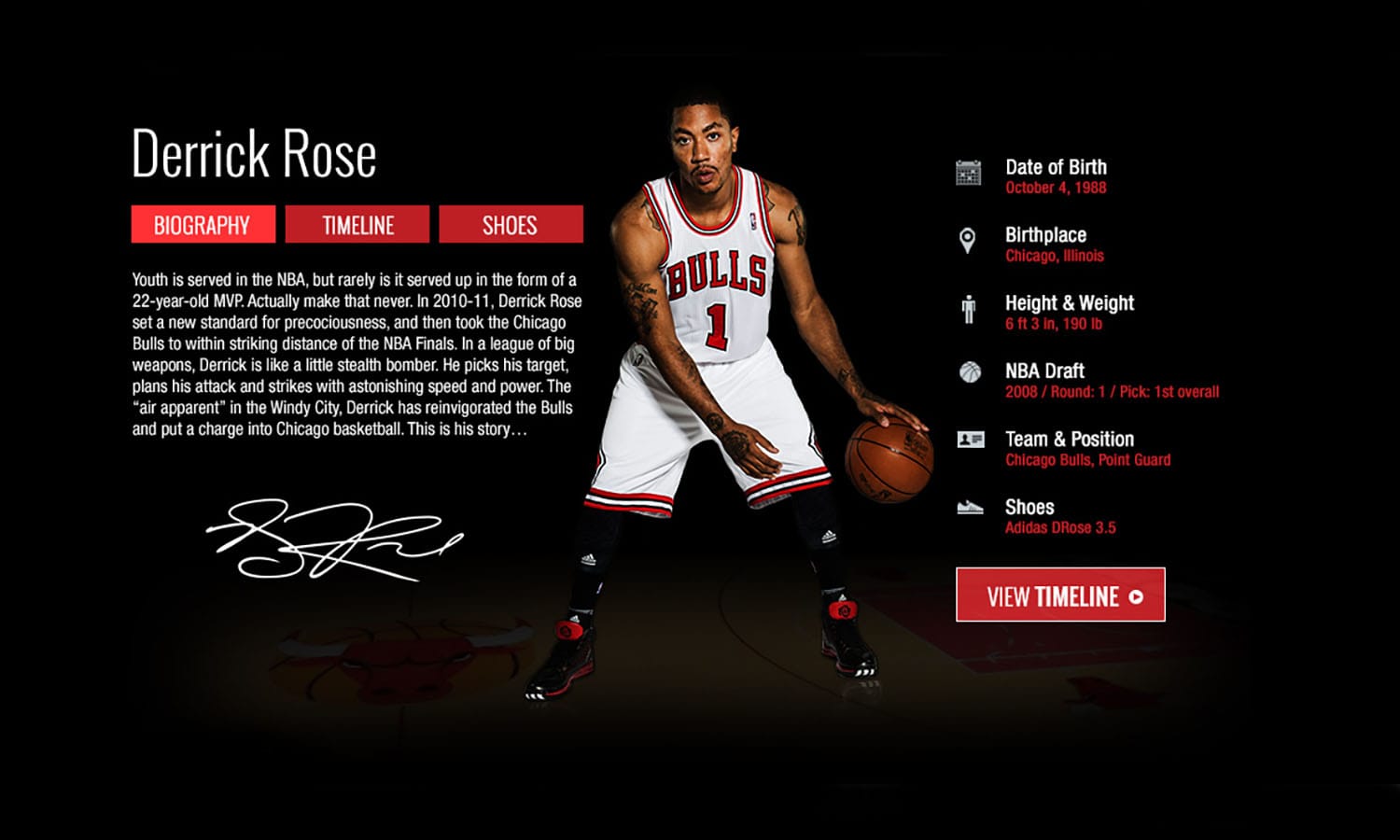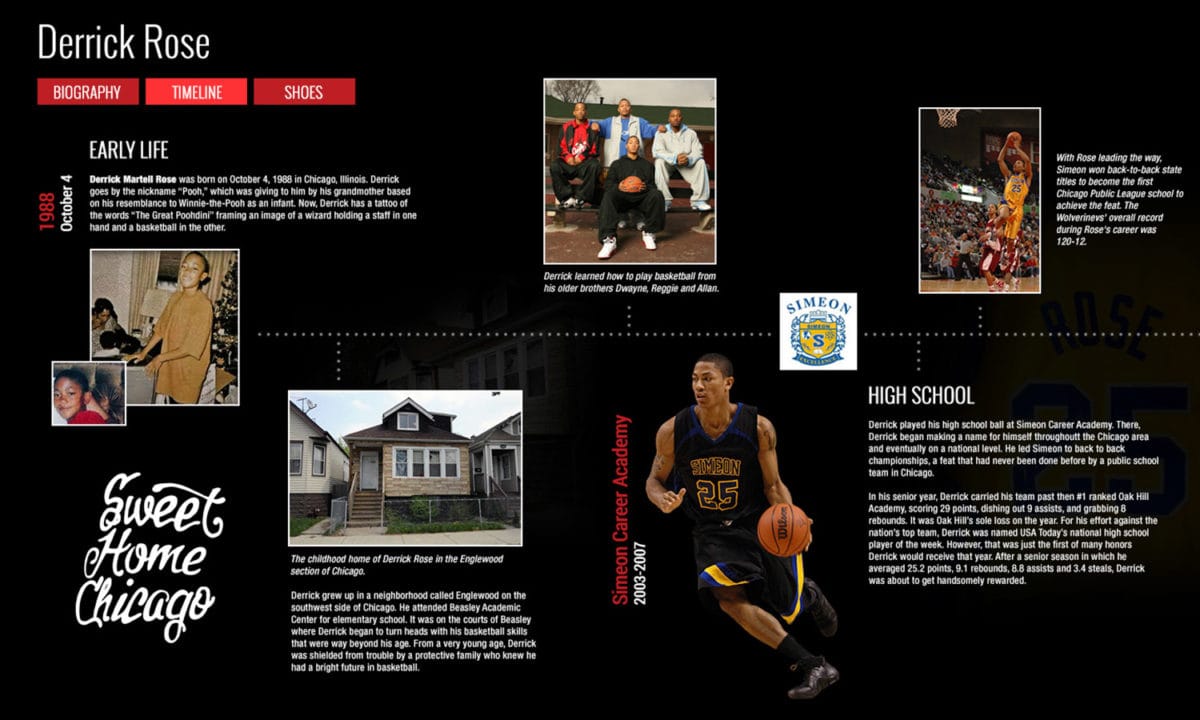 PERSONALIZED APPROACH
Integrated an interactive timeline of photos to narrate Rose's playing career.
IMPACT
I designed the site with fans in mind. Integrated live schedule, stats and news so that fans can stay up to date. The site continues to receive thousands of visitors from fans all over the country.