Knock Out Human Trafficking
DETAILS
Knock Out Human Trafficking is a social action campaign anchored by professional boxer, Laila Ali. Their goal is to educate and mobilize the public to end the global human trafficking crisis by advancing the national conversation to what human trafficking looks like as well as provide information, resources, policy advocacy, and concrete action steps to help end human trafficking.
I was asked to create a website for Knock Out Human Trafficking. The website acted as a hub for visitors to learn more and provide accessible digital assets to promote the campaign.
Client:

Athletes for Impact


Scope:

Web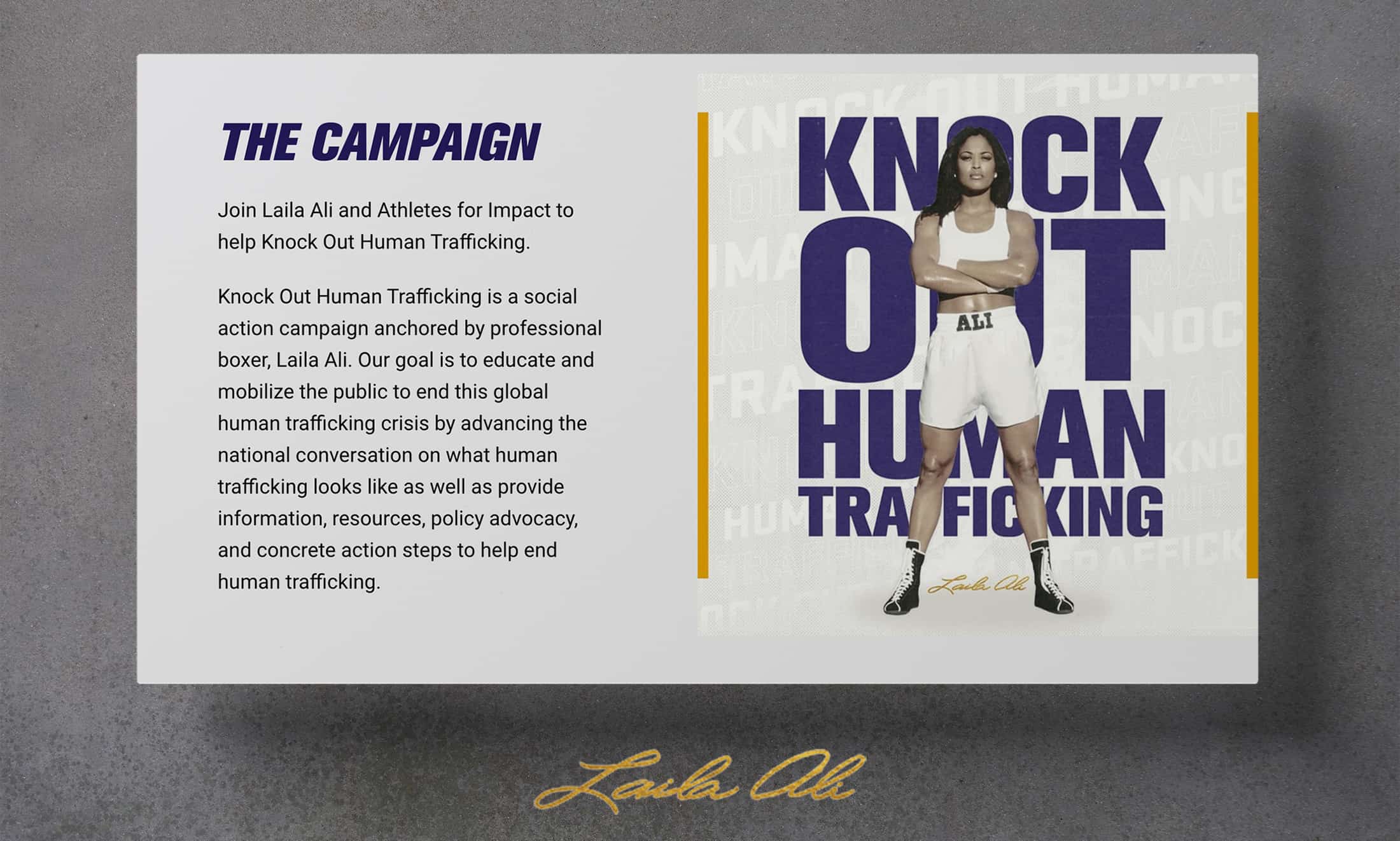 APPROACH
I developed a website so participants can easily learn more about human trafficking. I incorporated strong visuals and content.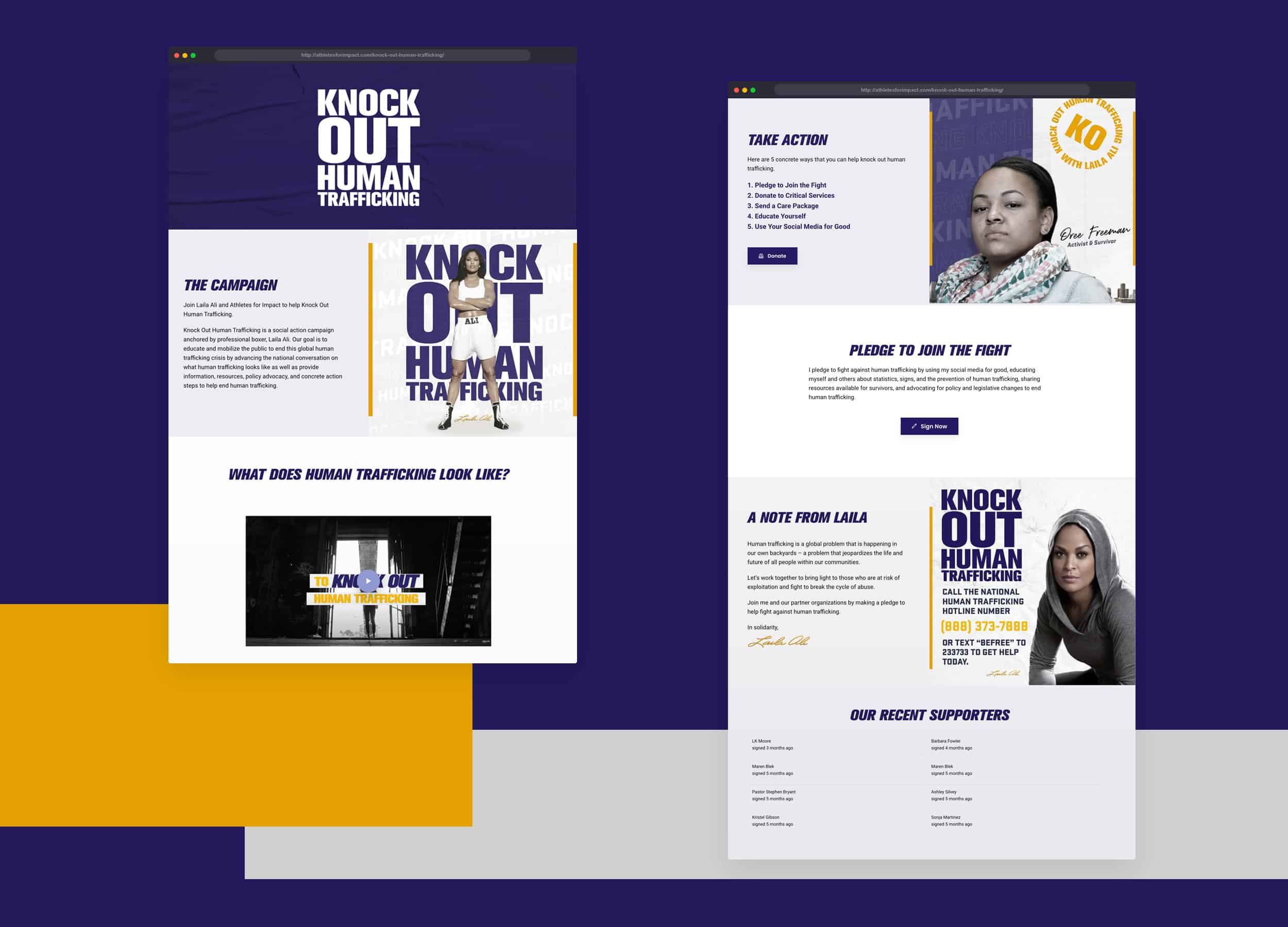 HIGHLIGHTS
The key element of the website was to allow visitors to share assets and pledge. I incorporated a pledge platform similar to change.org where users signed and the website displayed the latest signees dynamically. The participants' information was also exported automatically via Google Sheets and Mailchimp where they received newsletters to stay in touch.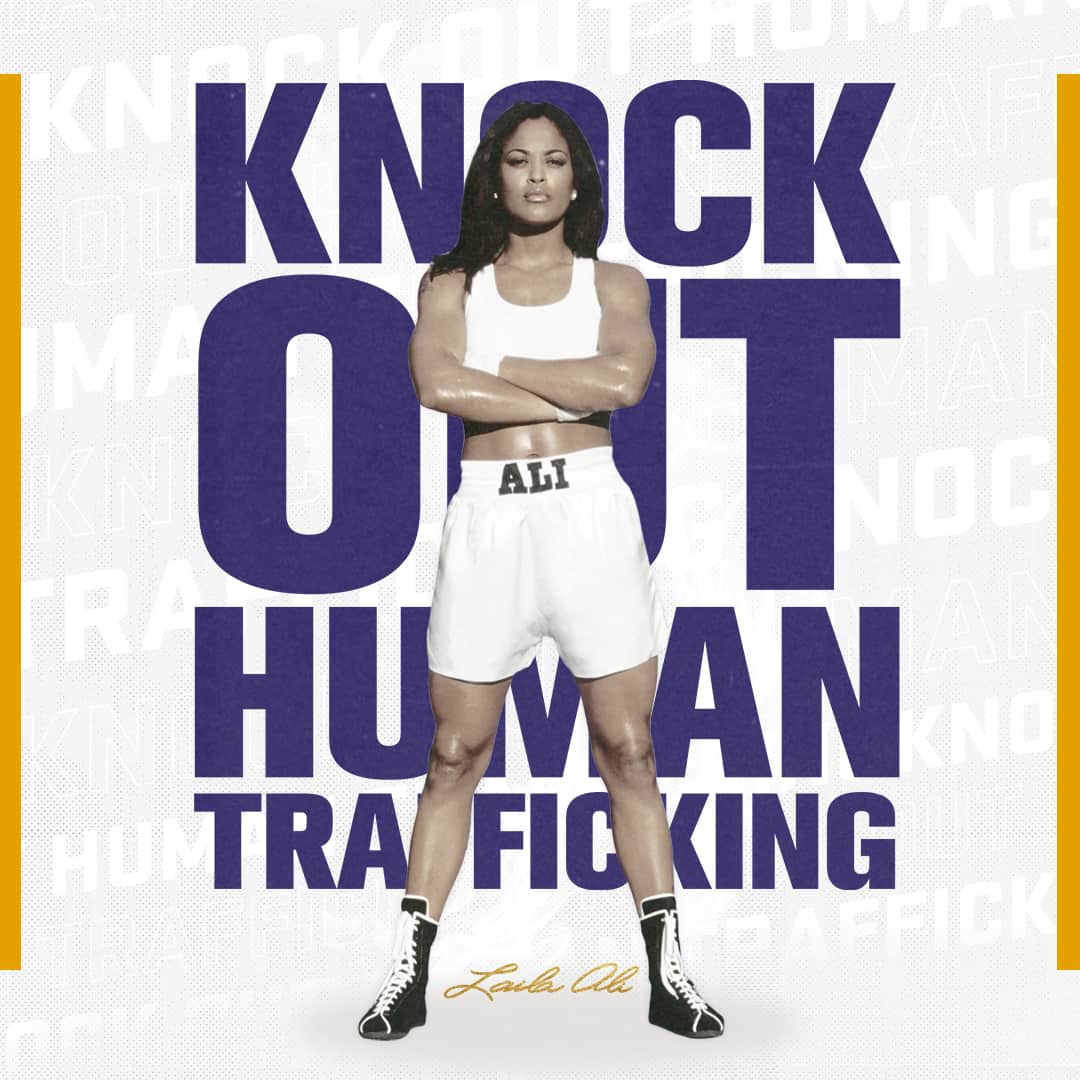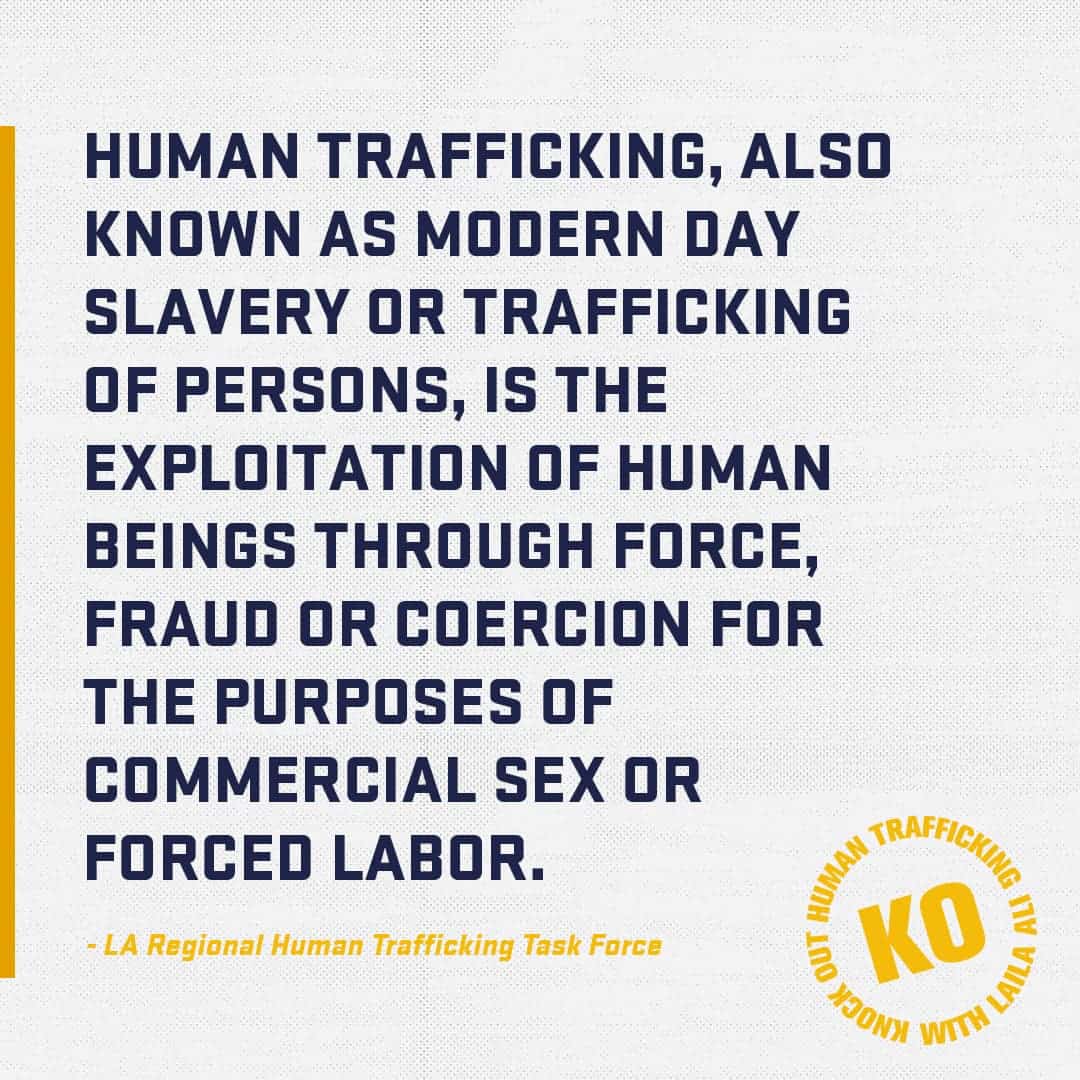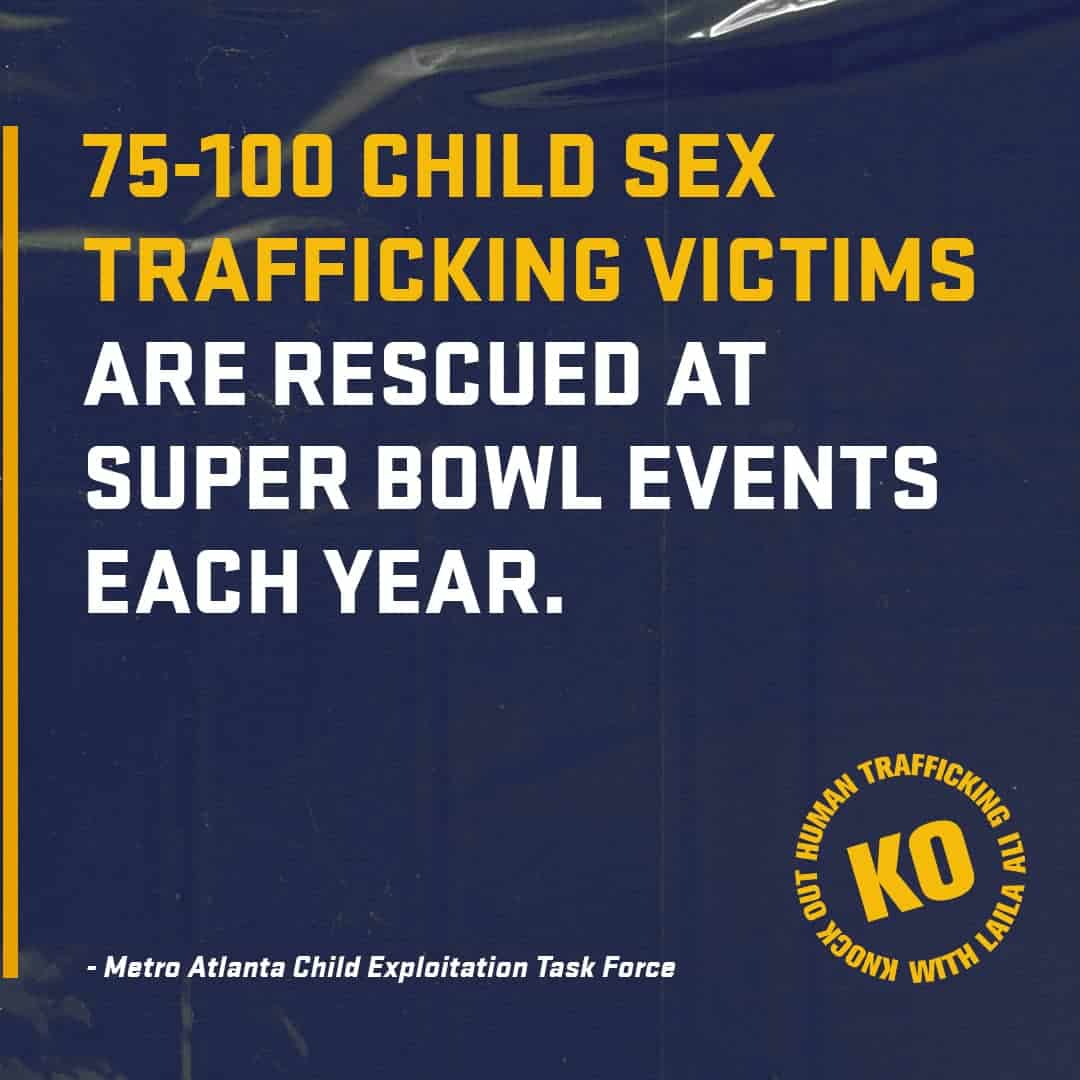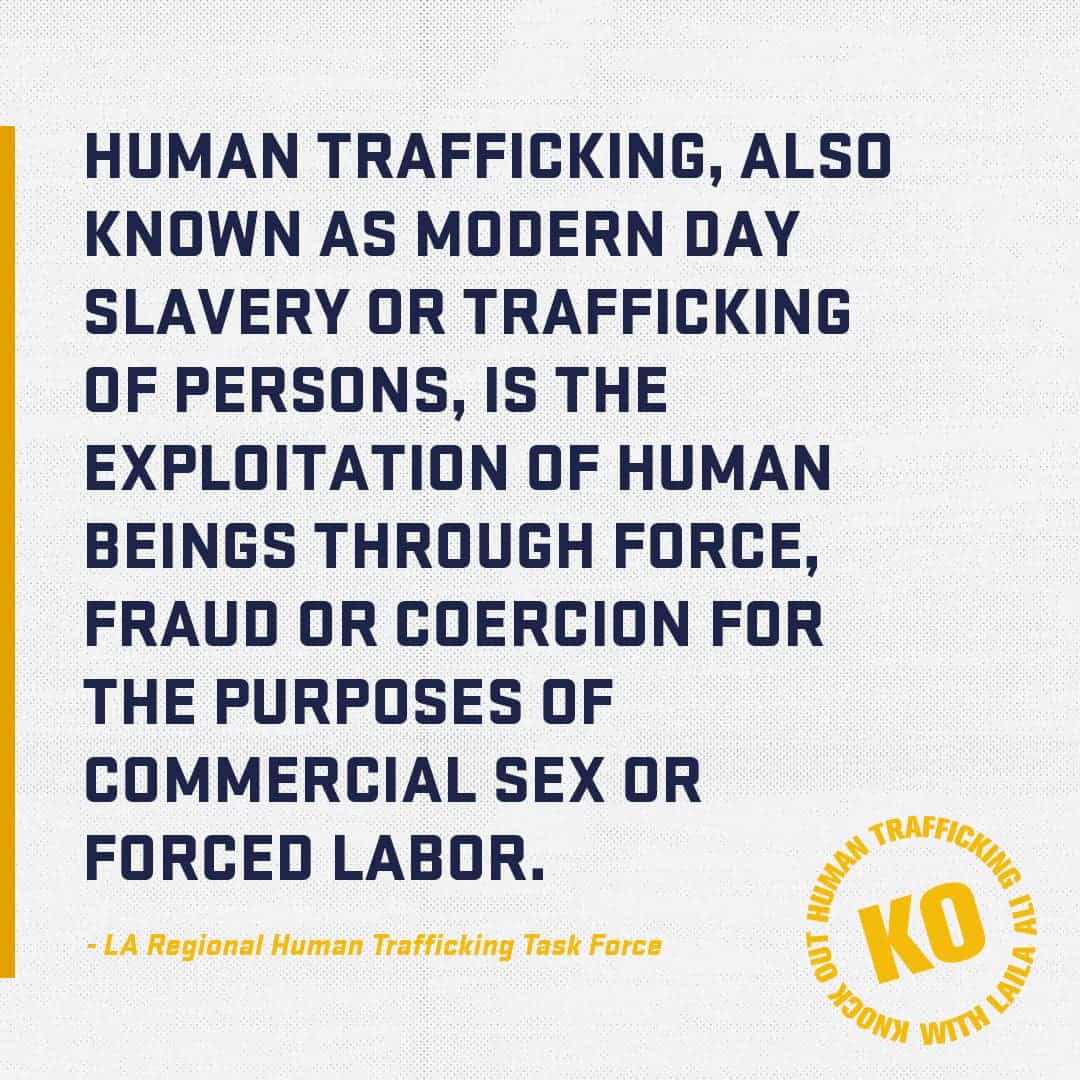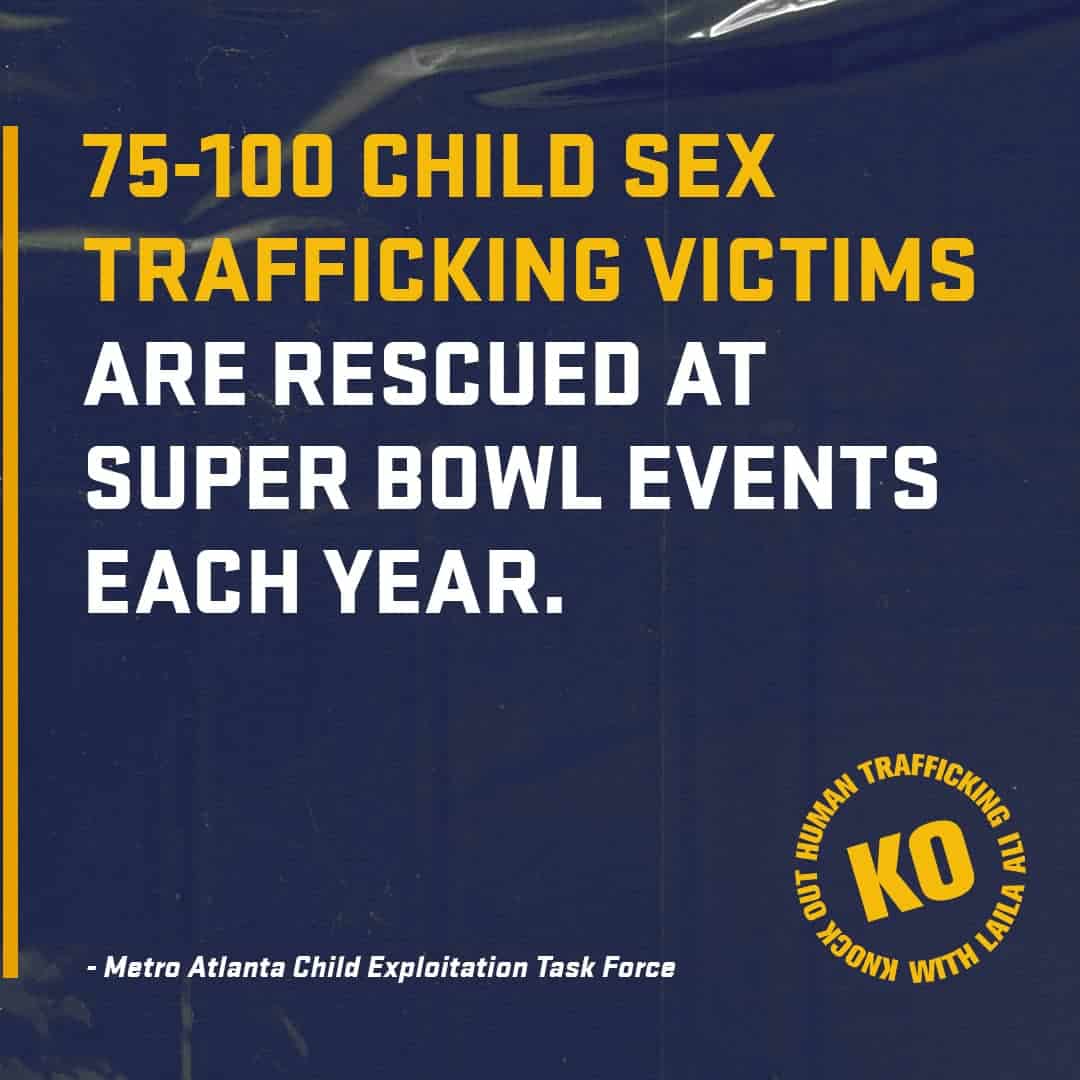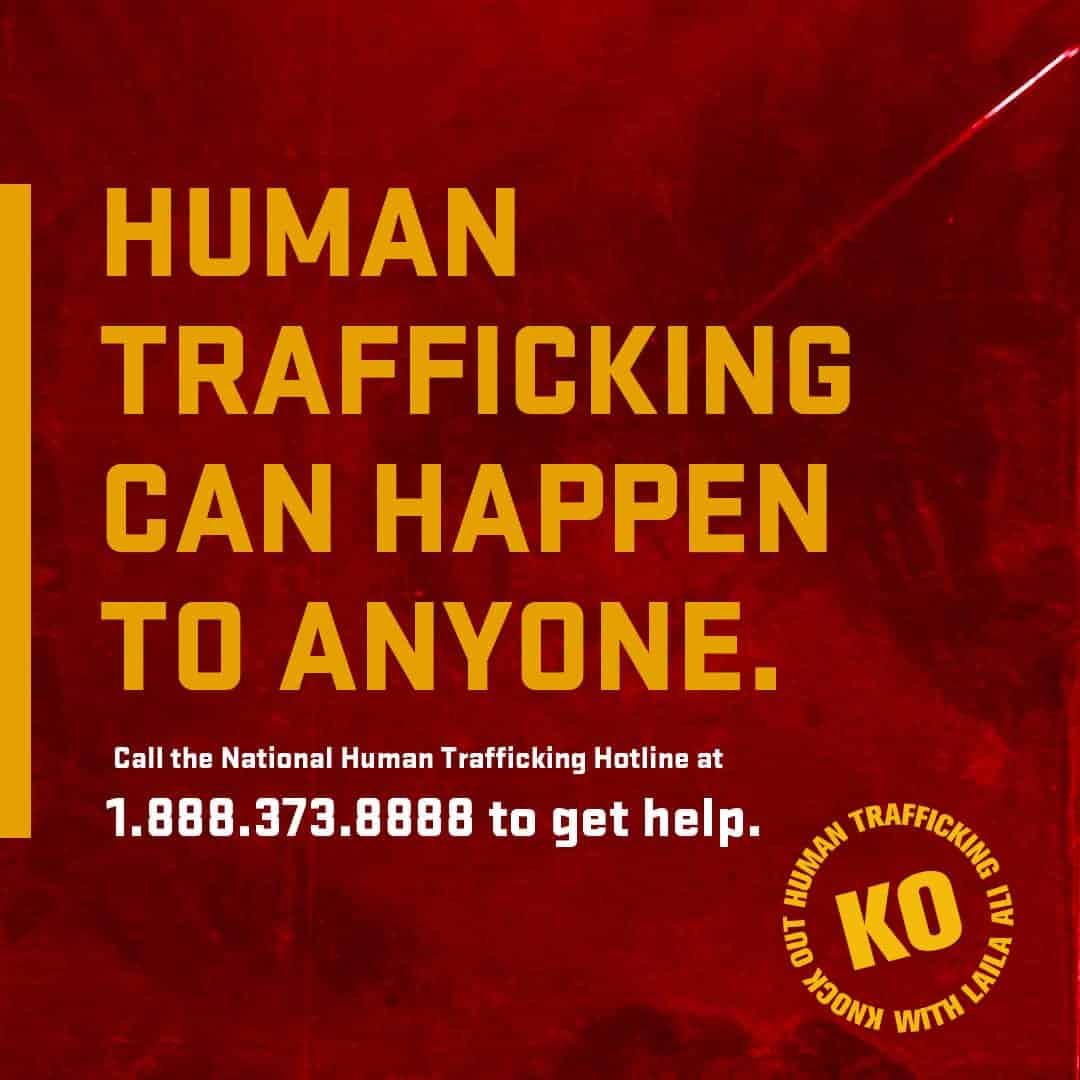 ENGAGEMENT
Working with Facebook, Twitter and Pinterest API's, visitors could share social assets
View this post on Instagram
IMPACT
Knock Out Human Trafficking reached thousands of visitors across social media and gained hundreds of pledges.