DETAILS
UNINTERRUPTED, an all-digital sports programming network with original content from the athlete's perspective, and Athletes for Impact teamed up with internationally renowned athletes and activists, Megan Rapinoe and Sue Bird to launch Love is Uninterrupted, a bold campaign to raise awareness and funds to protect youth against homophobic violence and bullying.
I was asked to create a website for Athletes for Impact. I redesigned their website to showcase their work and provide accessible digital assets to promote Love is Uninterrupted campaign.
Client: Athletes For Impact
Scope: Web
APPROACH
The website launched in June, corresponding with Pride Month to promote awareness against violence, bullying, and empower allies of LGBTQ. The style was steered by the previous version of the site, the challenge was to carry over existing visual elements into a new modern framework.
CONTENT
The social empowerment campaign rallied many visitors to take action, by sharing and promoting the campaign through social media. I created a platform to showcase Athletes for Impact's vision, the new website and management system provided the ability to better present and manage their online presence across multiple devices.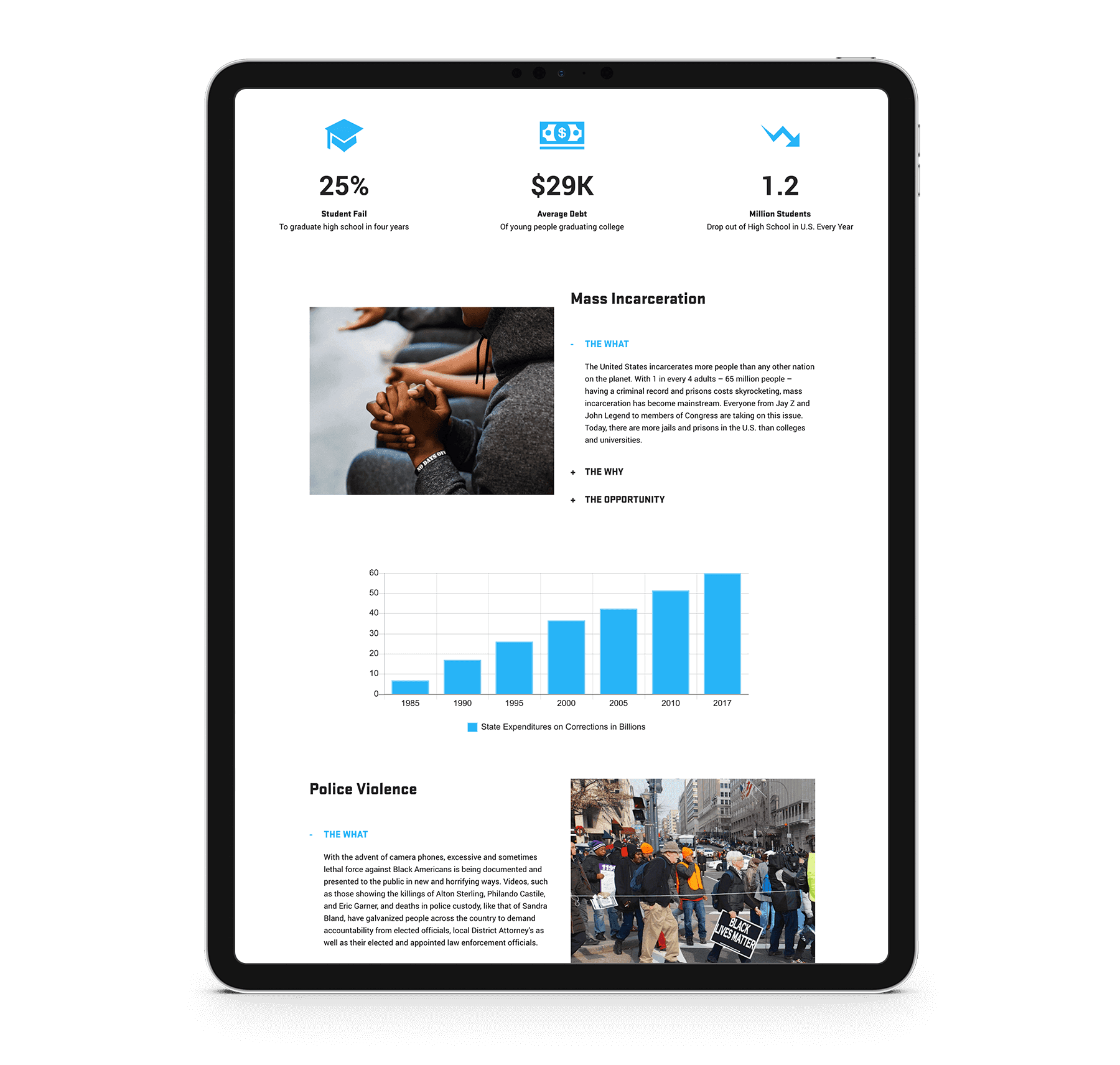 ENGAGEMENT
I structured the presentation of their campaign to help communicate with new visitors and provide shareable digital assets. One of the key features on the website was to create a mailing list and shareable graphics to engage and improve their conversion. The site is fully responsive, and I implemented interactive elements – including engaging info-graphs and charts.
IMPACT
Love is Uninterrupted campaign was overwhelmingly positive, star athletes like LeBron James wore branded hoodies and increased traffic to the website.