DETAILS
Maya Moore has been one of the WNBA's most recognizable stars, winning four championships and winning Rookie of the Year, regular season MVP and Finals MVP in her time in the league. She's also won two Olympic gold medals and is one of the face for Jordan Brand, being the first female to sign with the company.
My task was to create a fully responsive website and to deepen her overall content offering to visiting fans.
Client: Maya Moore
Scope: Web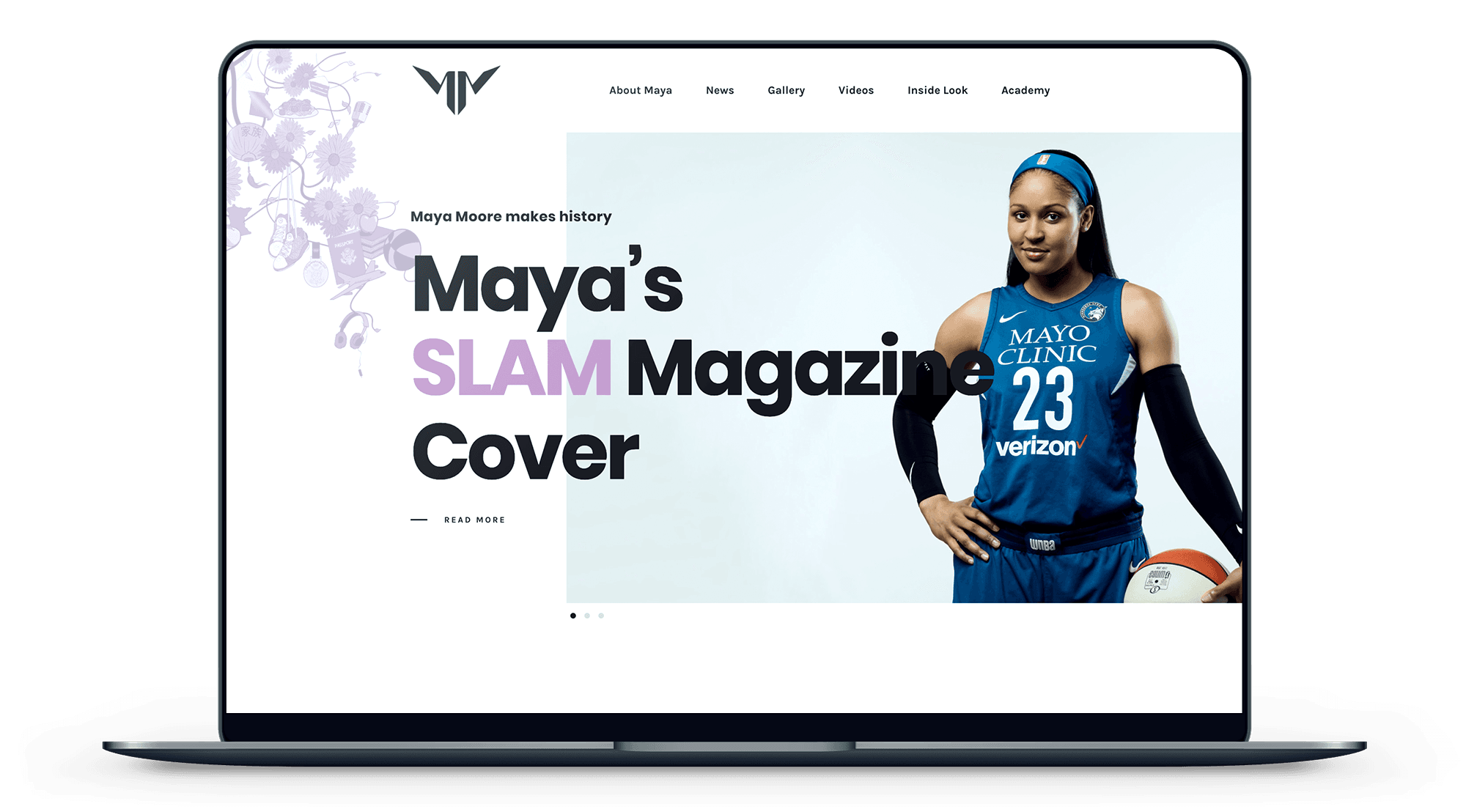 APPROACH
My role on this project was to work with Maya's team and create a new online identity. My responsibilities included creating a new responsive website and creating camp registration capabilities.
INTUITIVE INTERACE
I decided to rebuild Maya's site to help streamline her basketball career as well as her off season endeavors. This included implementing a live schedule that dynamically imported Maya's matchups and stats.
CONTENT
I provided Maya with an area to be booked for speaking engagements, a biography, press updates, recap of her playing career, photos, videos and highlights.
CAMP REGISTRATION
Maya holds her annual Basketball Academy every year to give a fun-filled educational basketball experience for young kids. I implemented a custom camp registration that allowed visitors to register and sign up for camp.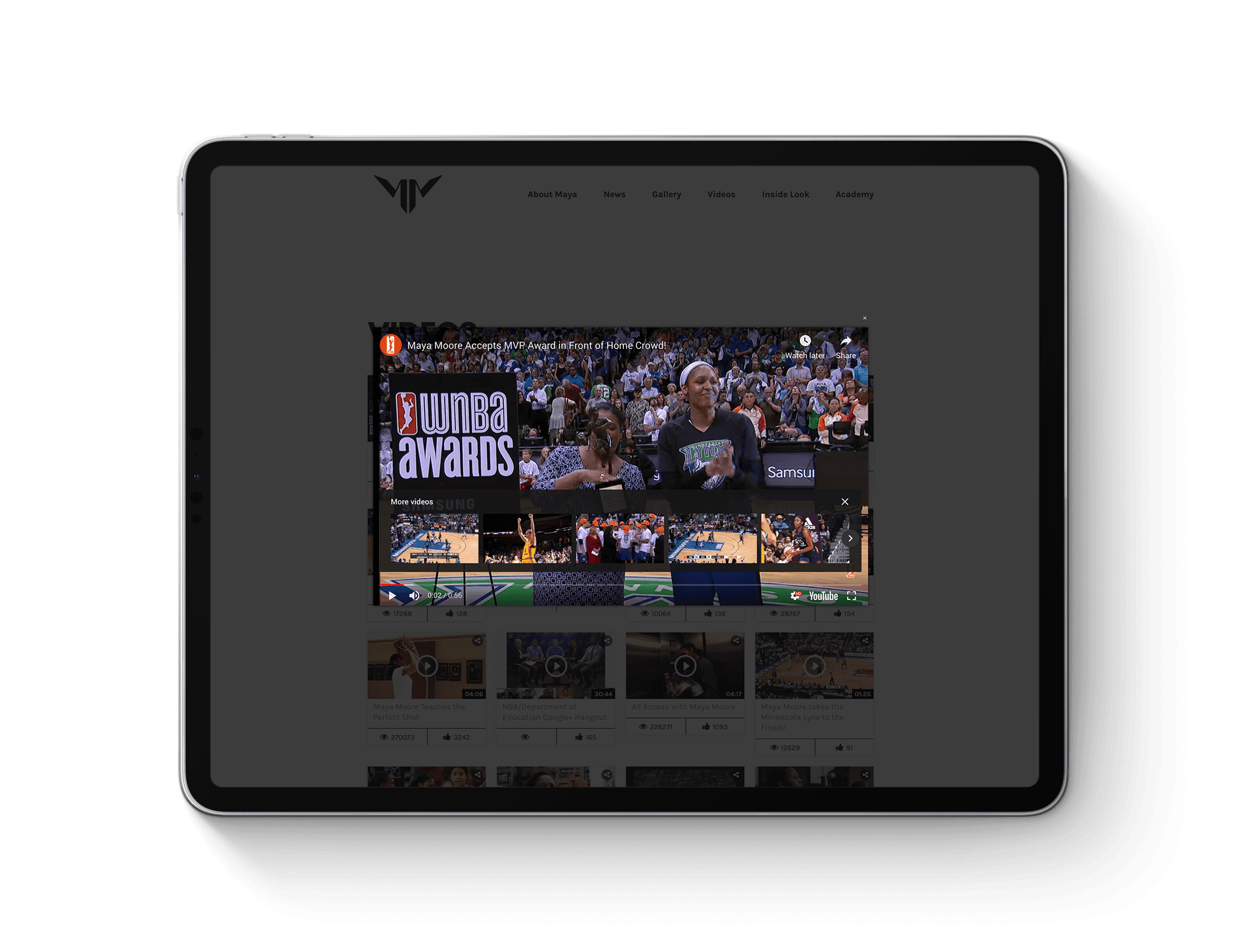 MULTIMEDIA
With many highlights and appearances her Videos page was an important section. The Videos page features a custom embedded Youtube player which automatically syncs with Maya's YouTube Playlist. This makes updating her player very easy without having to update via CMS.