I created an exciting web series for Ortho® and Greg Biffle to feature their products in fun and unique ways. Greg Biffle has been part of the Ortho team, showcasing his favorite Ortho products.
Web
The hashtag #WhatsBugginBiffle has been the inspiration for the unique web series that could be seen at www.DriveBugsAway.com.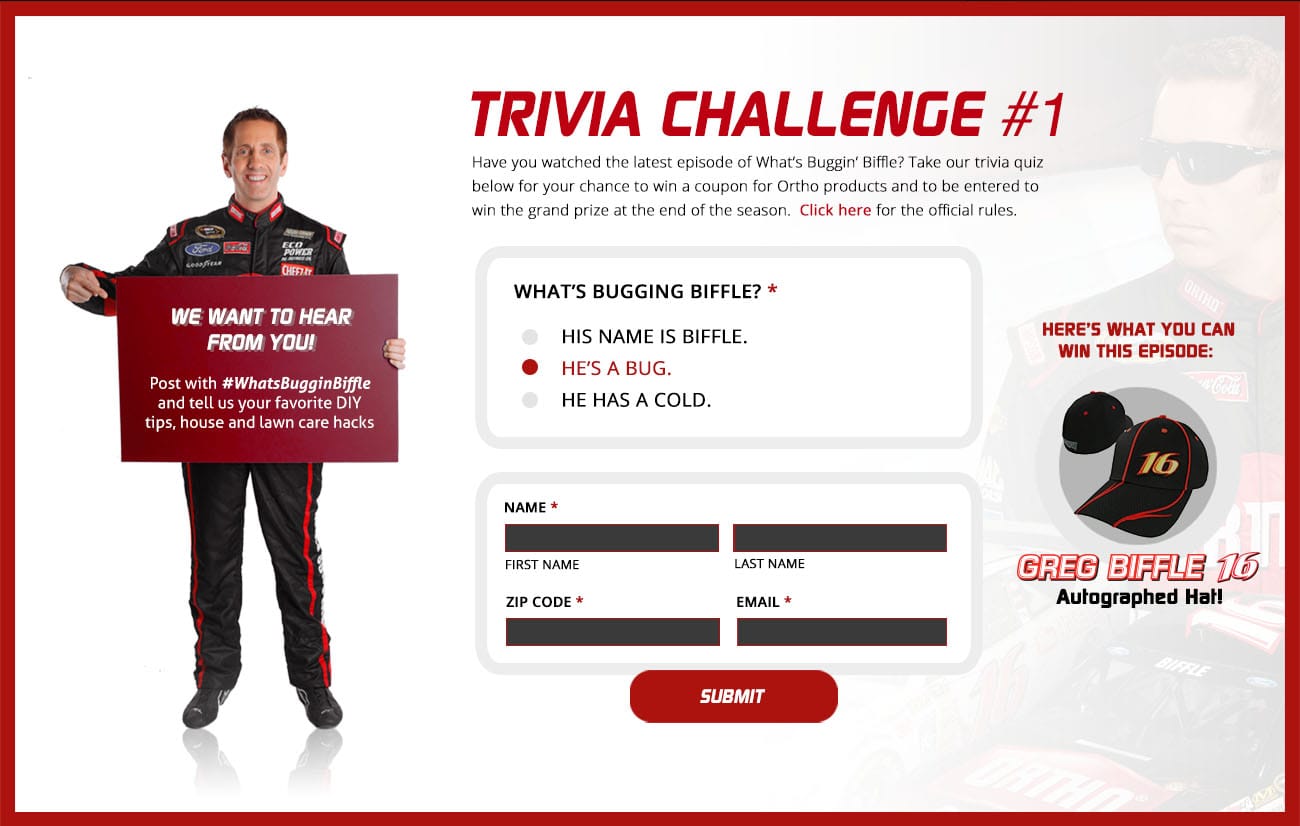 New episodes of #WhatsBugginBiffle aired bi-weekly and consumers could catch episodes, follow the social conversation, and answer trivia questions at the website, where there were also chances to win discounts from Ortho and great prizes from Biffle including autographed memorabilia.