Roush Fenway Racing, one of the top American professional car racing teams needed a new website to highlight their involvement with motorsports. I wanted to create a website to showcase their excellence on the track, highlighting with content such as news, leaderboard, video, social media, live data and more.
Web  ·  Social Media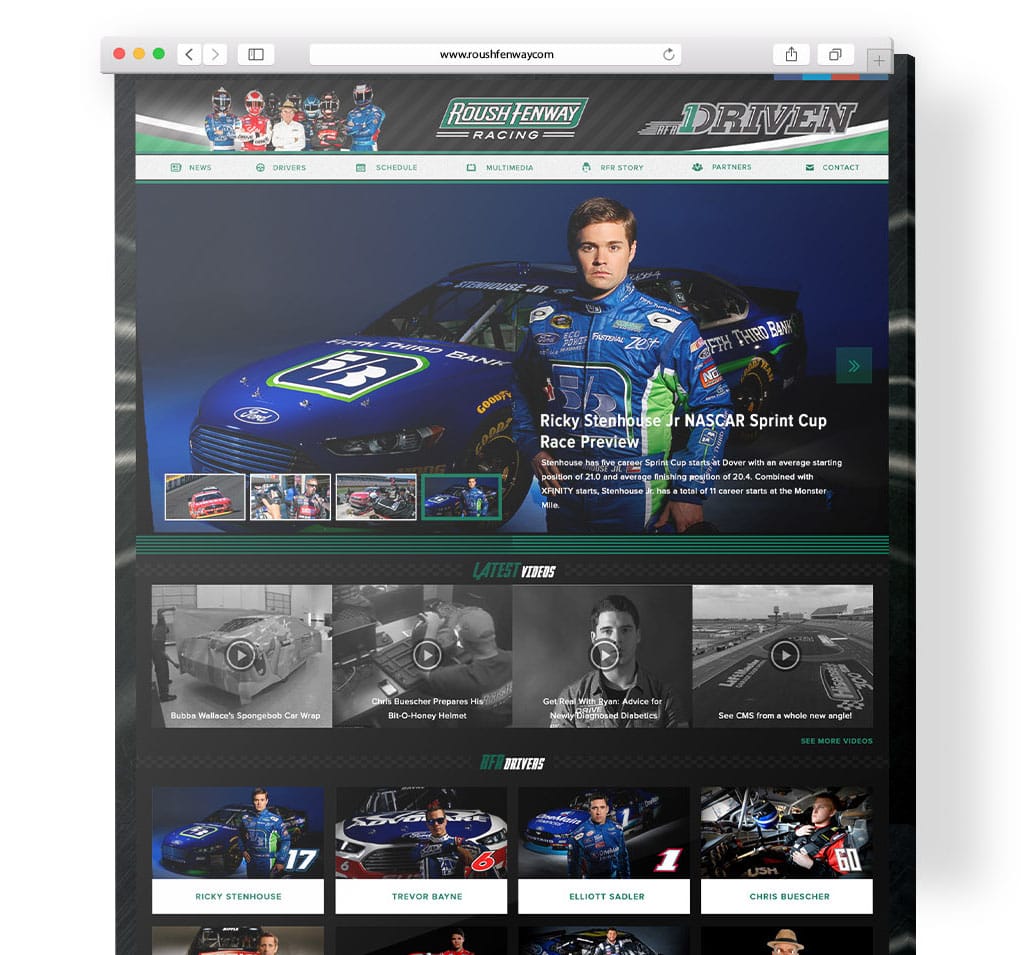 SOCIAL HUB
The site was designed with one thing in mind: the fans. I wanted to create a digital experience to constantly evolve around users, with the goal of a creating a better digital experience for the fans. On the new RoushFenwayRacing.com, the excitement will be captured through dynamic video, bold imagery, interactive graphics and the latest on social media. One of the main features on the home page is a customized Social Hub which pulls in the latest posts and interactions from Twitter, Facebook and Instagram.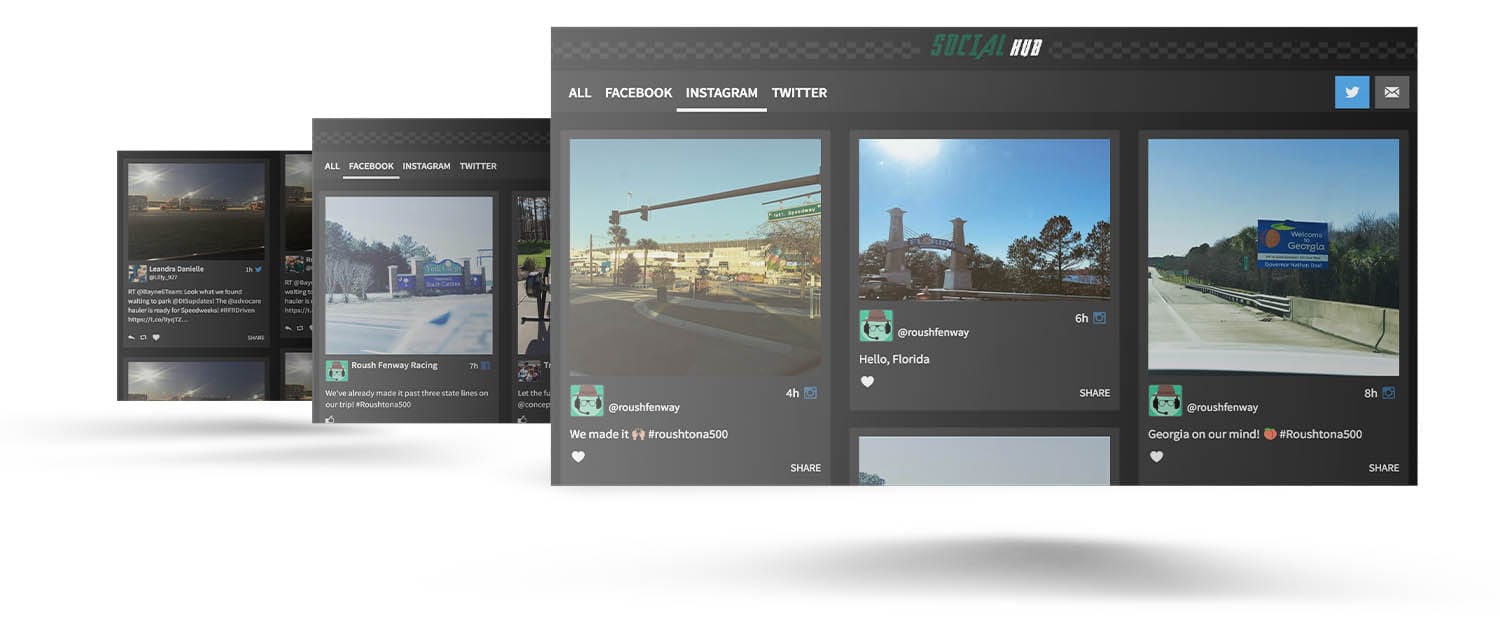 With over 400 races with different sponsors and results each year, one of the biggest challenges on the previous platform was to update and manage schedule and results. I created an automated system to output schedule and results automatically. The backend system solution allows any user to update and organize the site easily without knowing a single knowledge of code.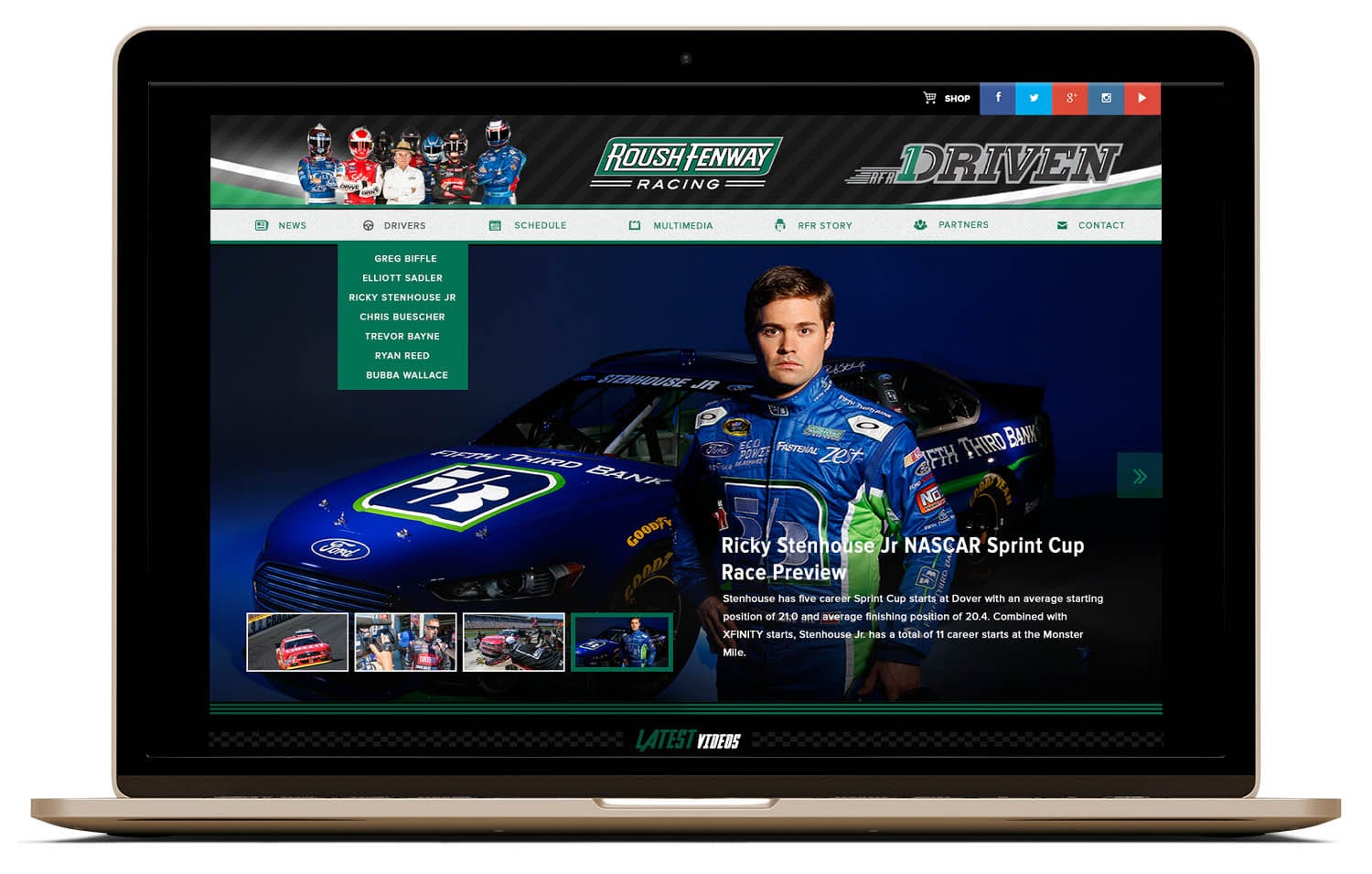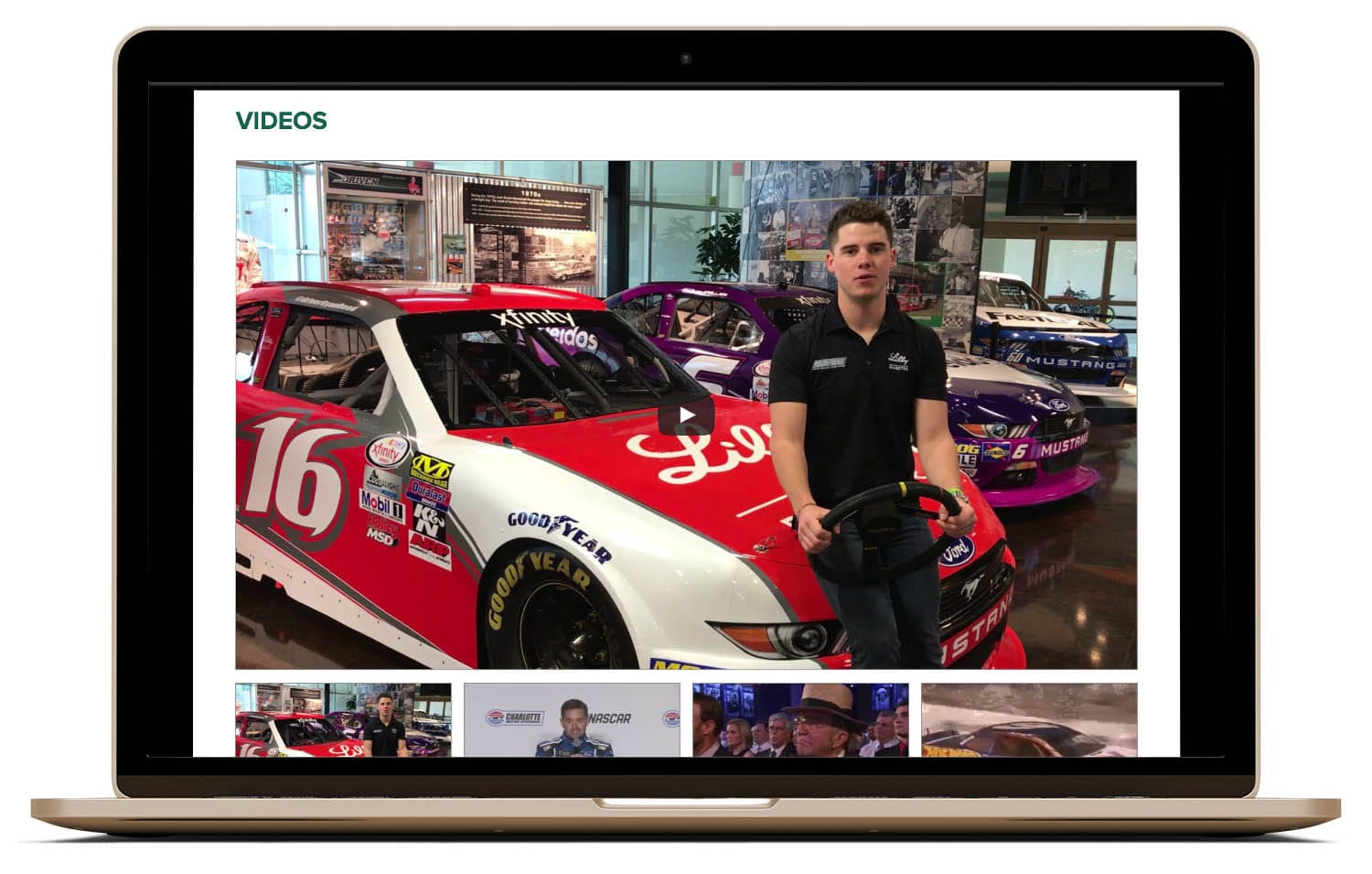 RACE TO THE FINISH
For over twenty-five years, Roush Fenway Racing has been committed to performance, having won 31 championships and more than 400 races in drag racing, sports car and stock car racing. They boast seven championships in NASCAR's top three divisions and has established itself as a dominant force in the sport. I put a lot of effort into creating a smooth rich media experience, that would work well across all devices.