DETAILS
RBC (Royal Bank of Canada) is Canada's largest bank and one of the largest banks in the world. RBC helps communities prosper, supporting a broad range of community initiatives through donations, community investments and employee volunteer activities.
RBC Race for the Kids is a global race series to bring families, communities and RBC employees together to raise money for local children's charities. RBC needed a website to showcase their race, I created a central hub, where visitors can easily find out the race date, time, and location . I created a custom, multilingual backend to support multiple languages.
Client: Royal Bank of Canada
Scope: Website Design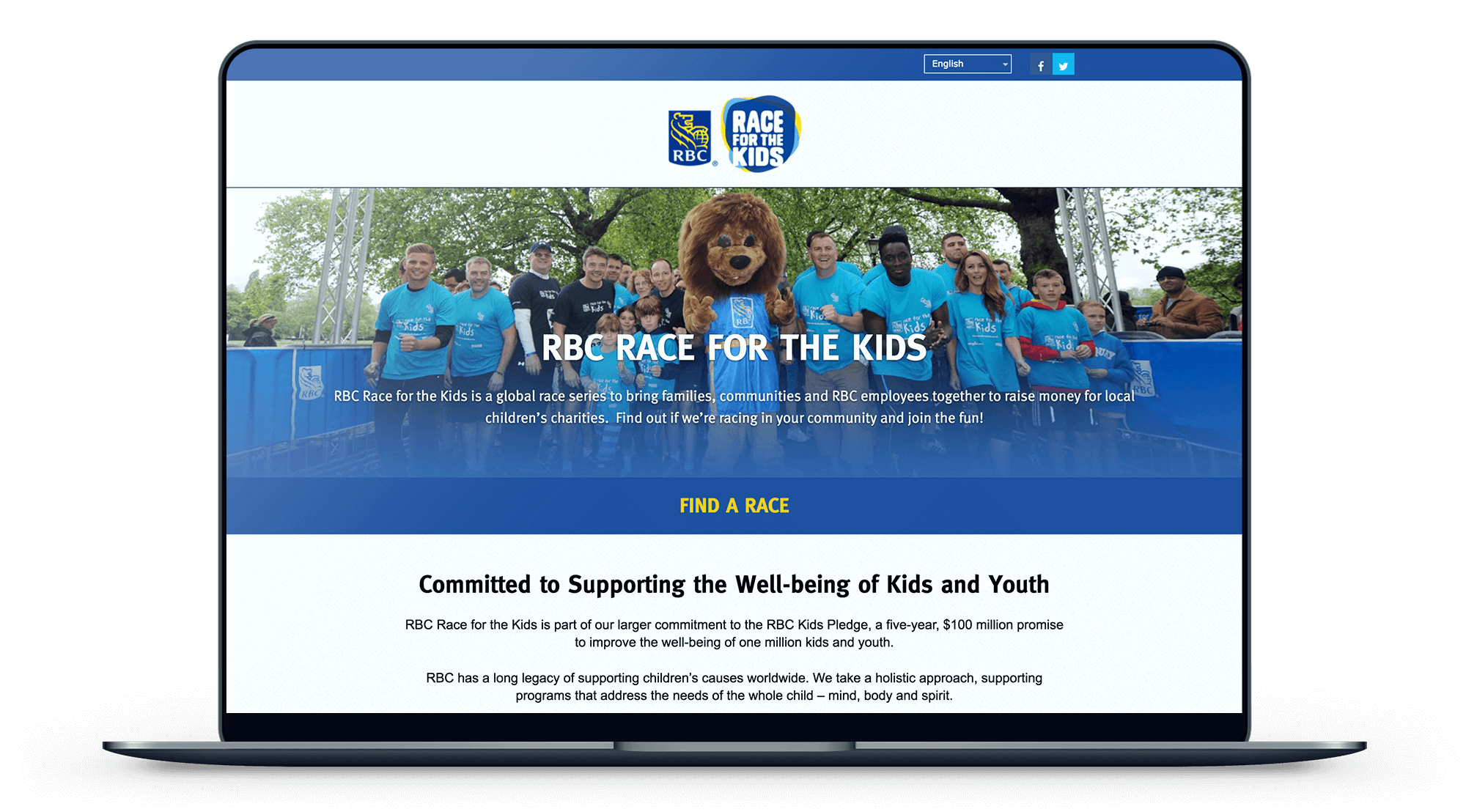 CENTRAL HUB
There are 17 races internationally, the main purpose of the website was to showcase the date, time, and location. I created an interactive map to connect visitors to their appropriate cities. Each city had their own website which I hyperlinked to for more information.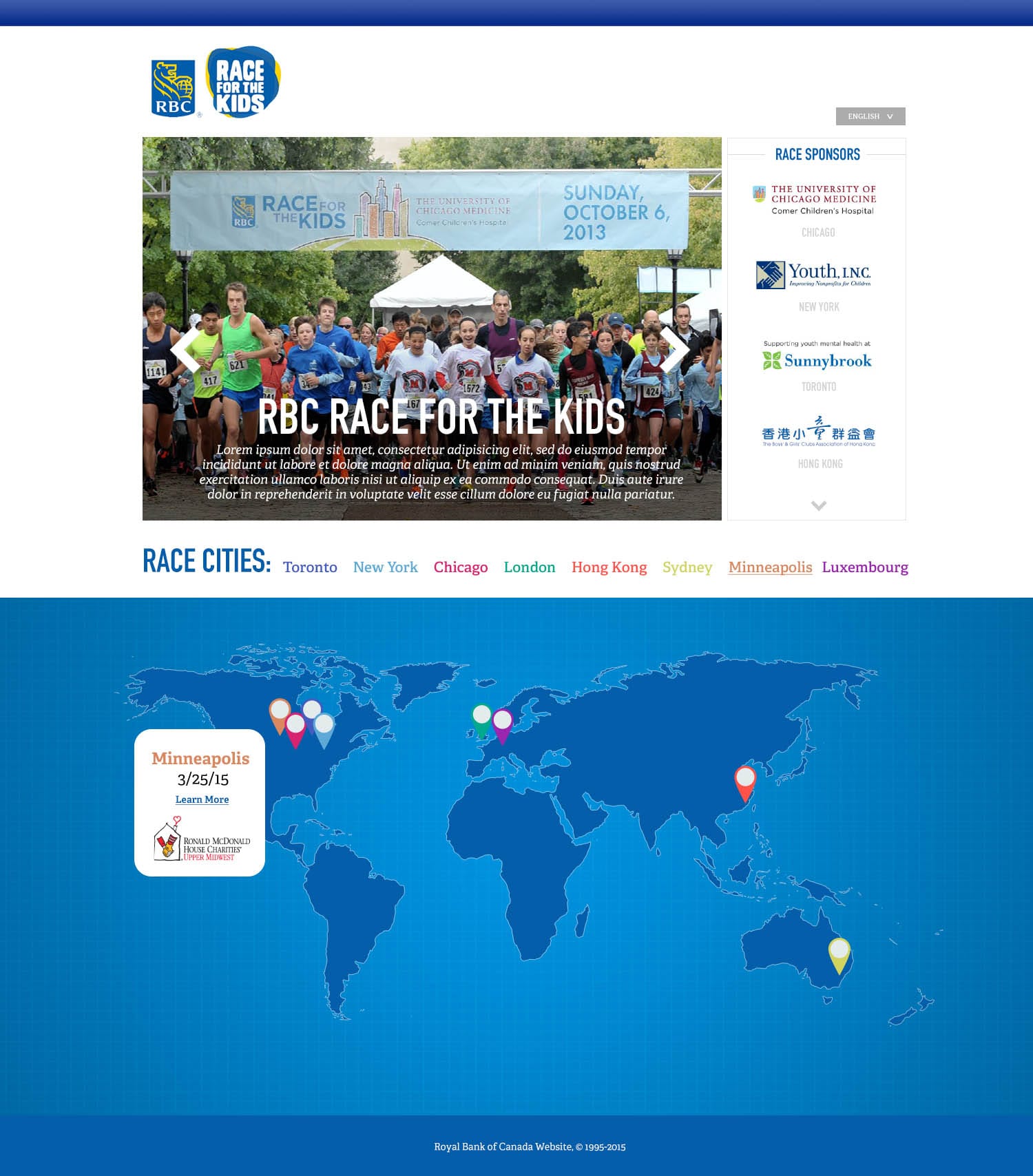 MAP INTERACTIVITY
I integrated Google Maps API to the custom backend so visitors could check out the location. I was able to customize many elements including position, zoom level, styling the map, adding multiple location markers and more.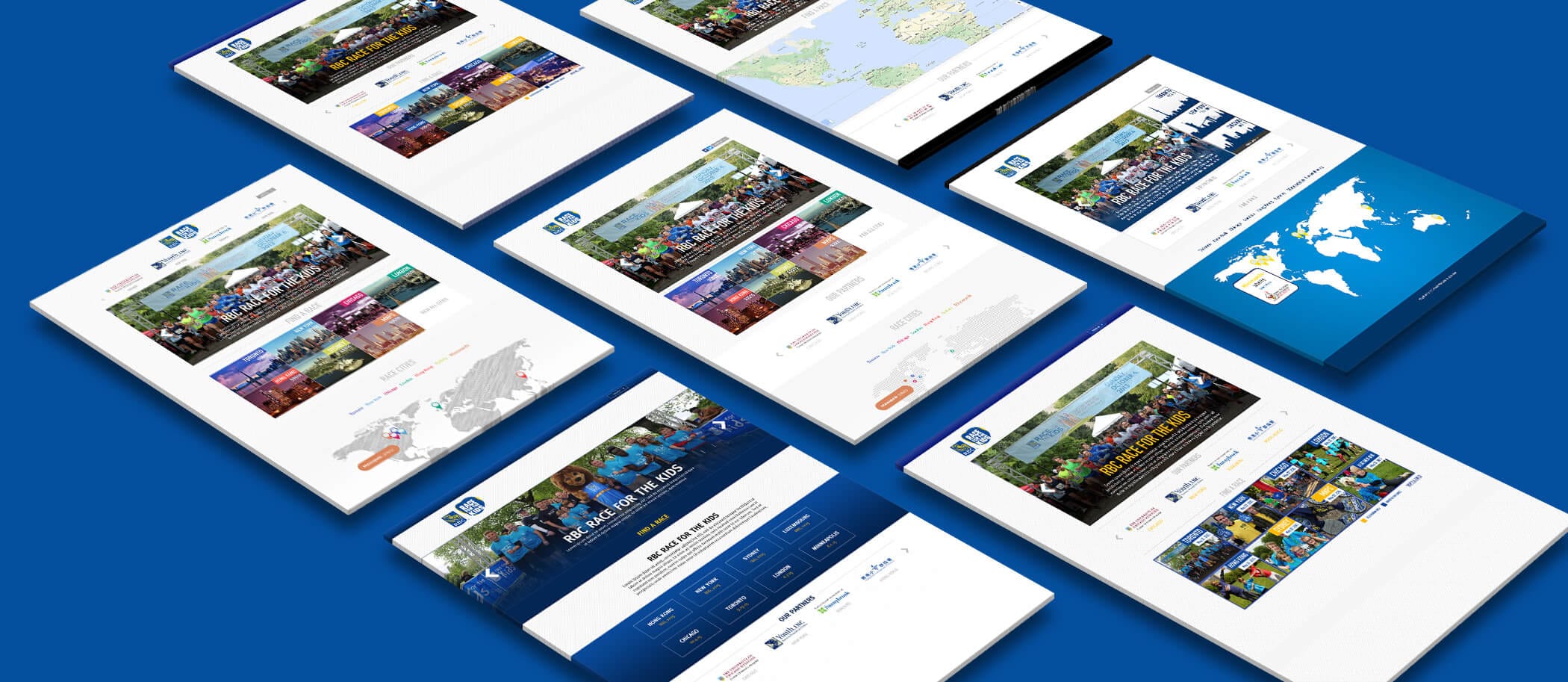 MULTIPLE OPTIONS
RBC wanted several options to display their races. I created many versions to give them multiple options to their liking by following their design standards and specifications. This included specific text styles, typefaces, logo variations, and color palettes.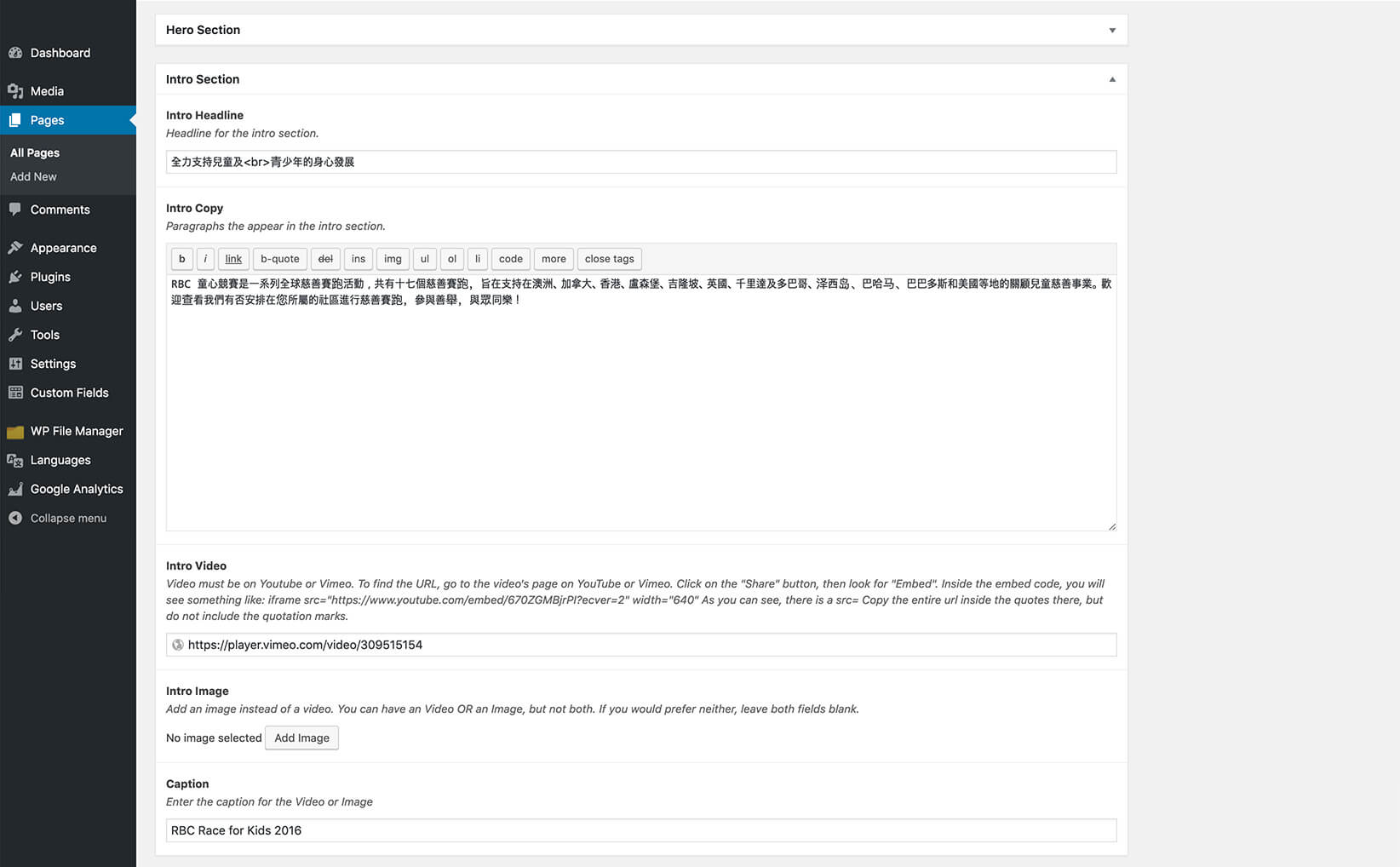 MULTILINGUAL
With races located in Luxembourg and Hong Kong, I customized a Multilingual backend system to display Chinese and French options. With professional translators we were able to translate pages, posts, taxonomy, and custom types. I optimized the site in multiple languages so that search engines could understand the structure and drive the right traffic to the right languages.
IMPACT
Increasing in popularity every year, RBC Race for the Kids events have attracted more than 174,000 participants to date, and raised over CAD $40 million for children's charities around the world. Since launch, the site has received thousands of views in many countries around the world.