Russell Westbrook
Enterprises
DETAILS
Russell Westbrook is one of the NBA's brightest stars. His extensive career accomplishments include an MVP award, seven All-NBA selections, and an Olympic Gold Medal.
Russell recently launched his newly established company, Russell Westbrook Enterprises to showcase his entrepreneurship and business. My role was to create a website to promote and increase brand awareness of his new company.
Client: Russell Westbrook Enterprises
Scope: Web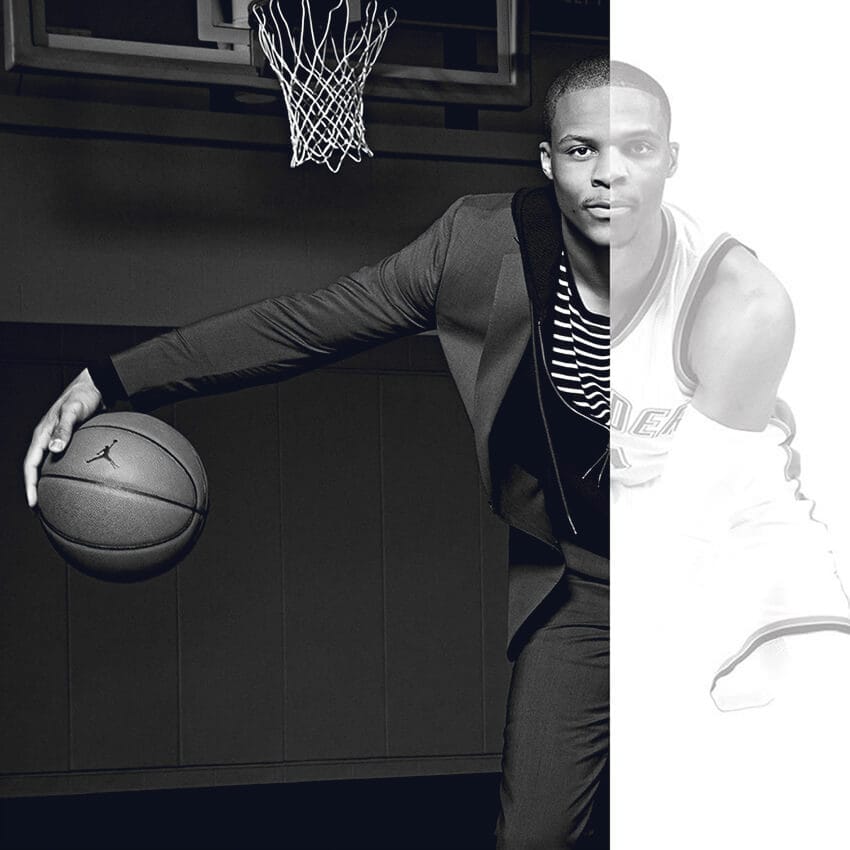 INSIGHT
Russell Westbrook Enterprises connects Russell to the wider business world as his catalyst for economic development. I gained an understanding of their target market, their vision for the future and created a website experience that reflected and aligned with the company's mission statement and core values.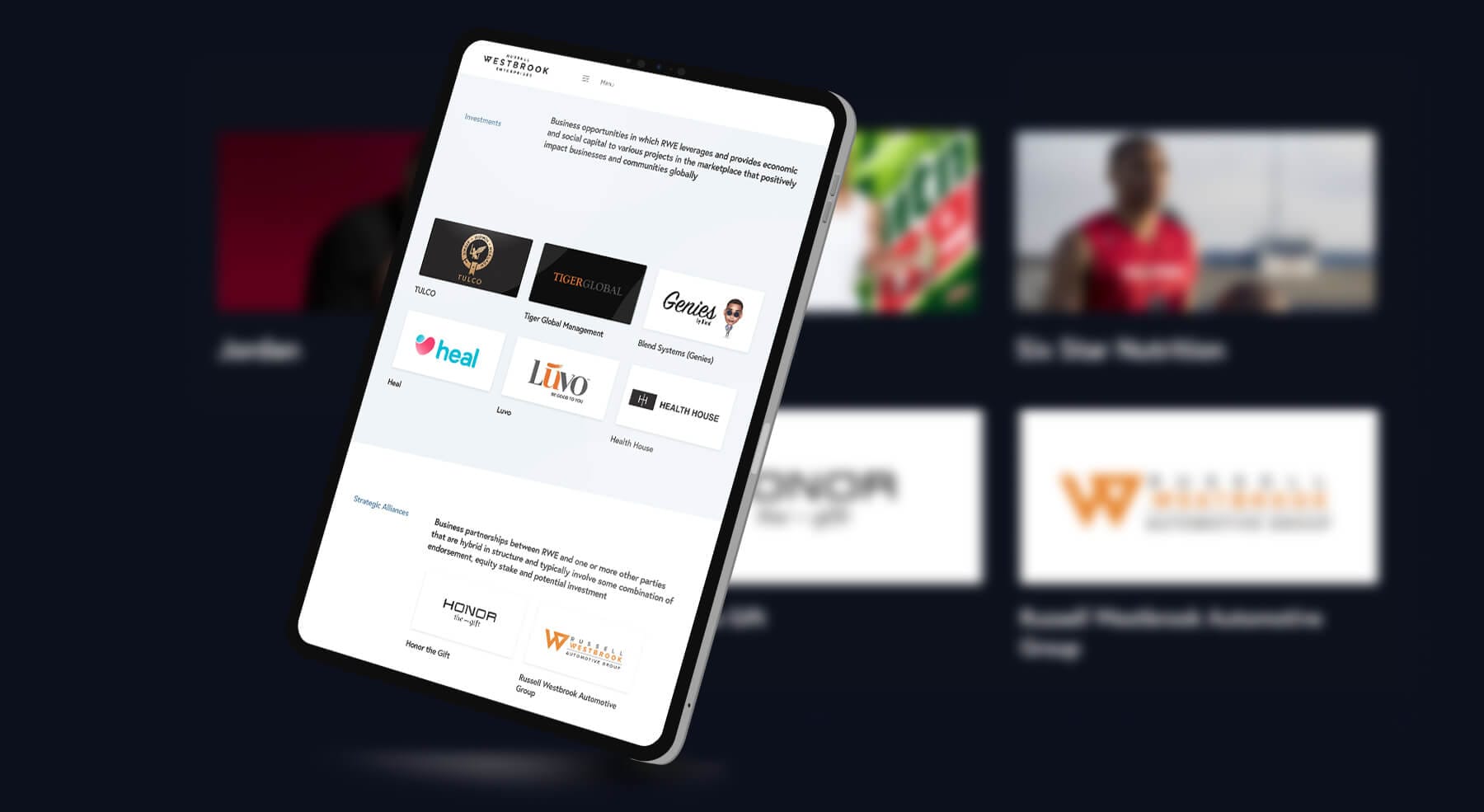 HIGHLIGHTS
The website is easy to navigate, allowing future investors and prospects to important information about business partnerships, investments and alliances. The press section highlights important news articles, event announcements, and press releases.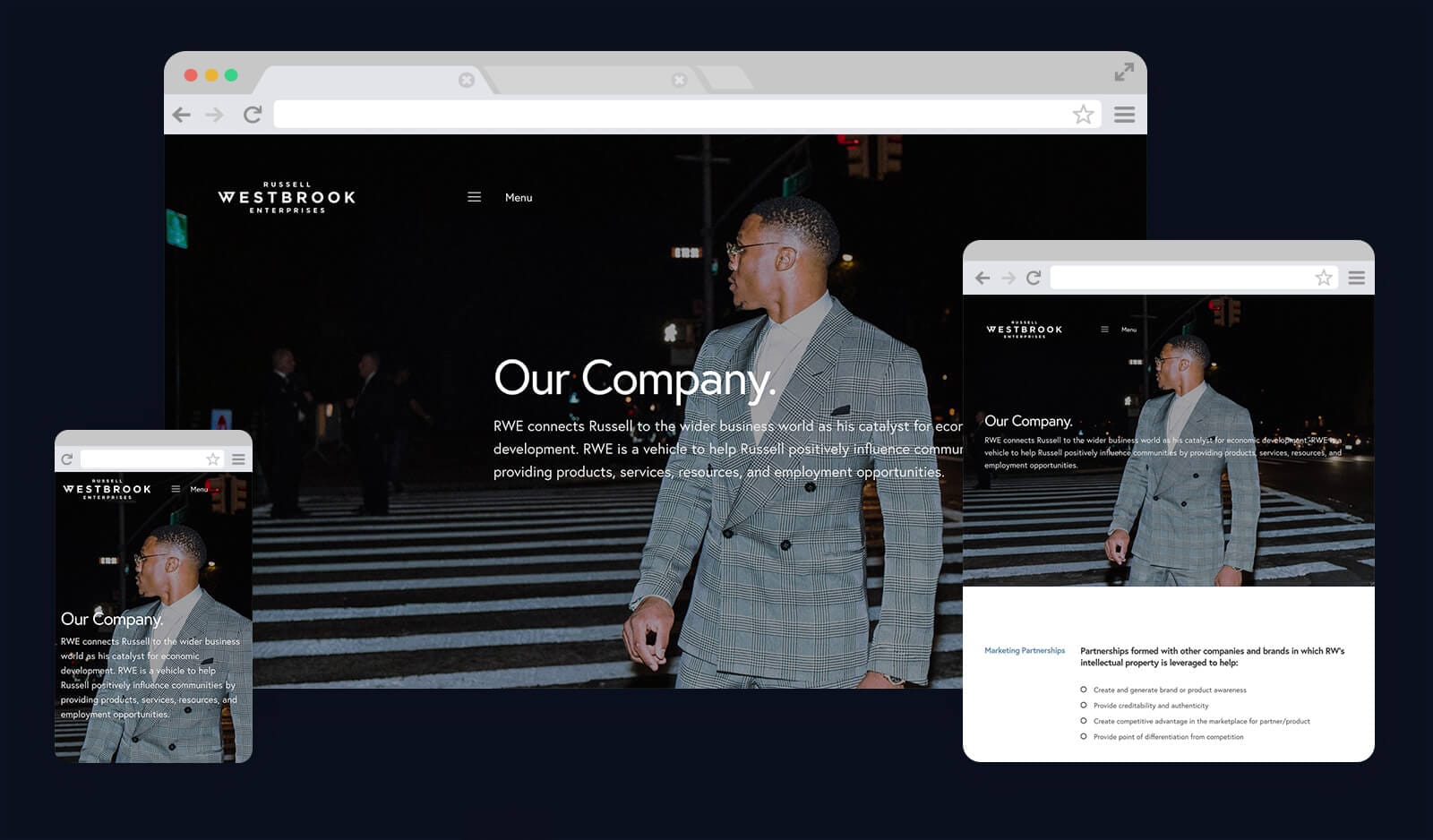 MULTI PLATFORM
The spectrum of screen sizes and resolutions widen every day, one of the challenges was to create a web experience that was fluid across all mobile devices and desktop computers. It's now a standard practice to create a consistent, yet tailored, experience across every device. I optimized the website using fluid grids, flexible images, and media queries for responsive web design.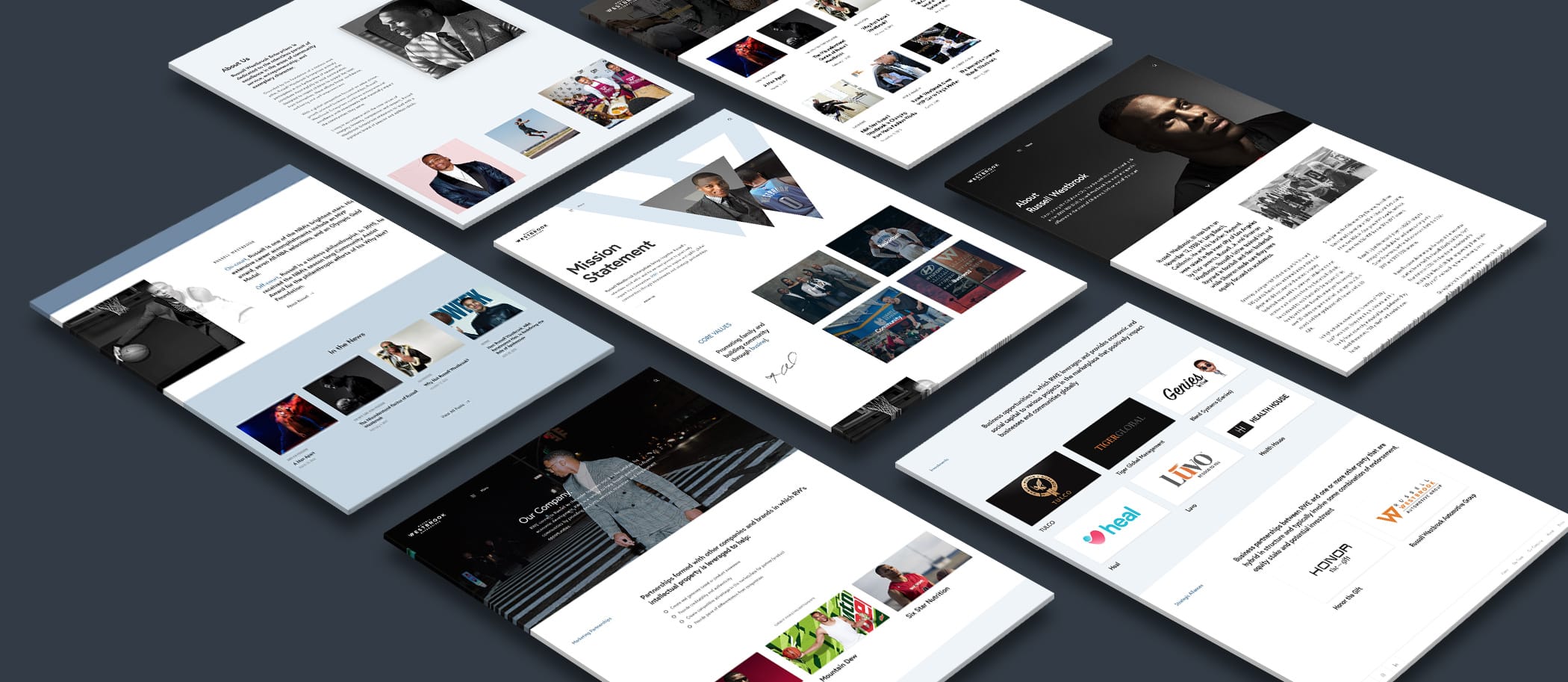 IMPACT
The idea of the brand-conscious athlete would have been seemed foreign just a few decades ago, but the modern athlete is focused on so much more than their sport. Russell has leveraged his talent into various investments and partnerships, which has evolved and succeeded beyond basketball. The new website is designed to showcase Russell's new business ventures and generate new inbound leads to bolster his growing enterprise.