Russell Westbrook
Why Not? Camp
DETAILS
Through the Why Not? Foundation, Russell Westbrook hosts an annual Basketball Camp. The camp hosts kids from ages 7-14 years old where they were taught the skills and fundamentals of basketball.
For the past four years I've created a custom digital solution to manage and promote Russell Westbrook's Camp. This included website development & design, custom camp management software, email marketing & flyers, camp banners, t-shirts, and social media assets. The camps have been a huge success having sold out capacity within minutes of launch.
Client: Russell Westbrook
Scope: Branding, Print, Social, Web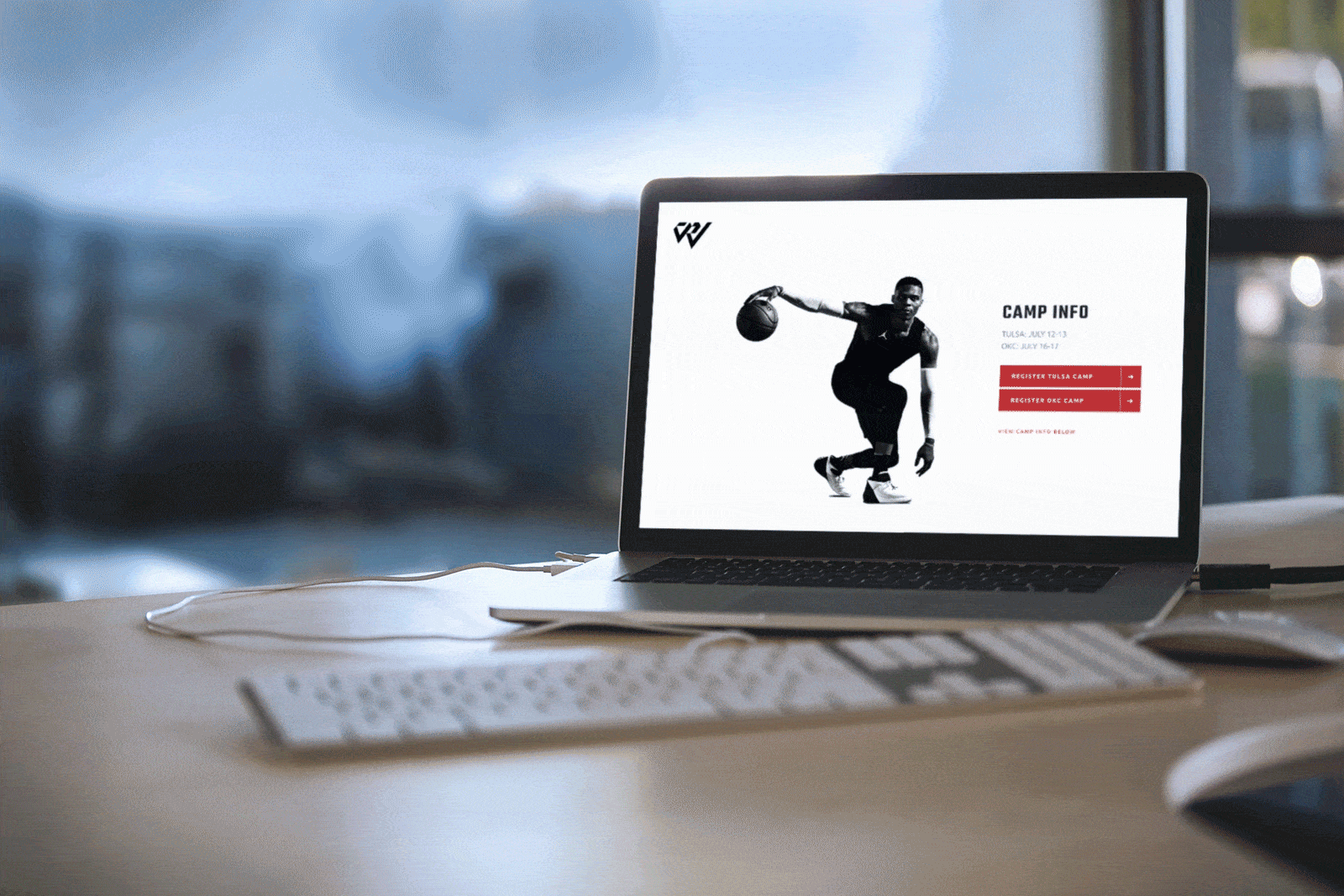 WEBSITE DESIGN
The first task was to create a website where potential campers could check out camp info and register. I customized a registration software to make the process more efficient, creating a paperless registration process that was built integrated right into the website rather than sending traffic to a third party.
Some of the features I integrated were multiple payment options, payment integration gateways, custom registration forms and emails, discount codes, multiple attendee registrations, Facebook integration, transaction reporting and much more.  To reduce administrative work, I incorporated a feature to allow users to register multiple campers in multiple sessions at once. The site was hosted on Google's Cloud Platform, which allowed the site to withstand high traffic spikes during open registration times.
CUSTOM-BUILT SOLUTION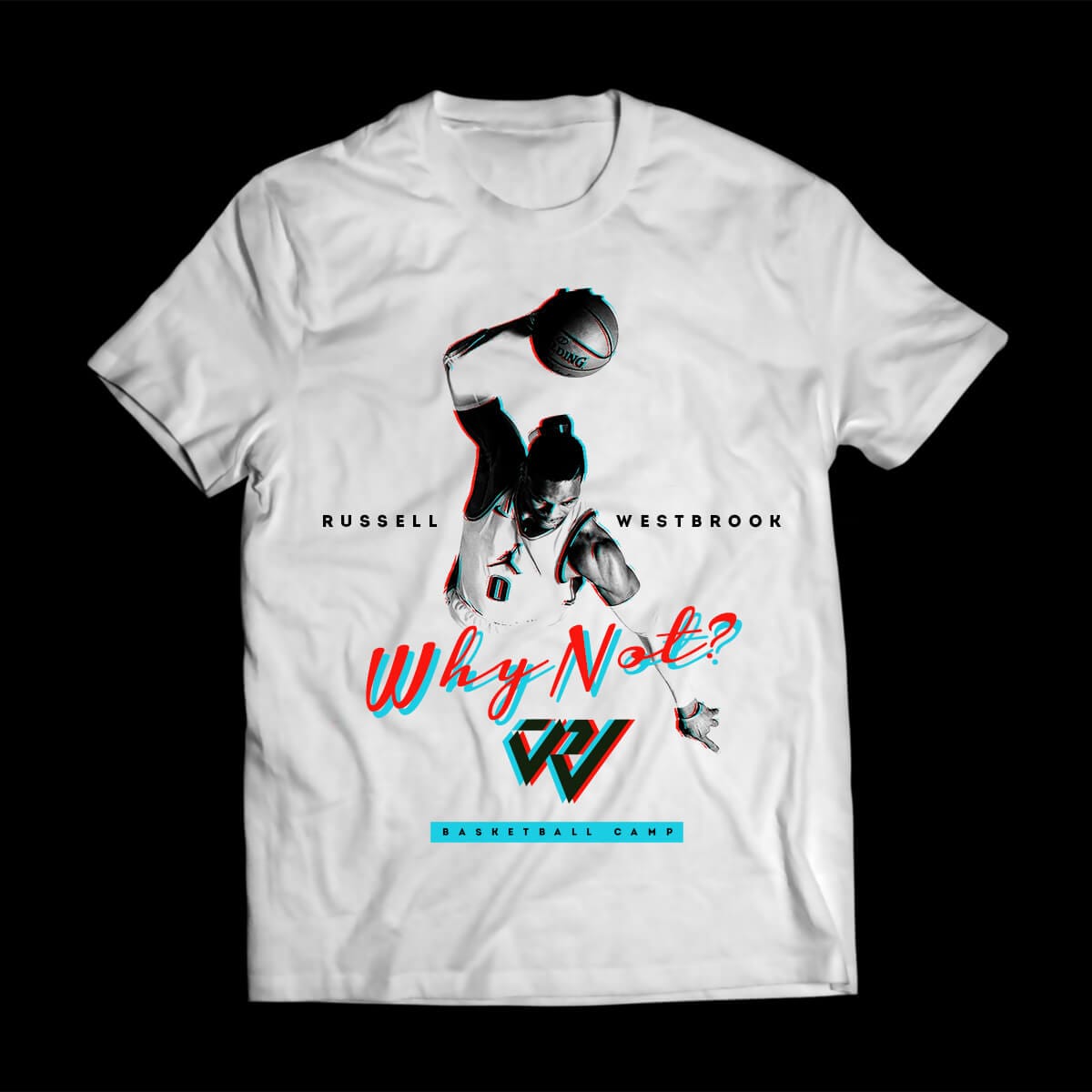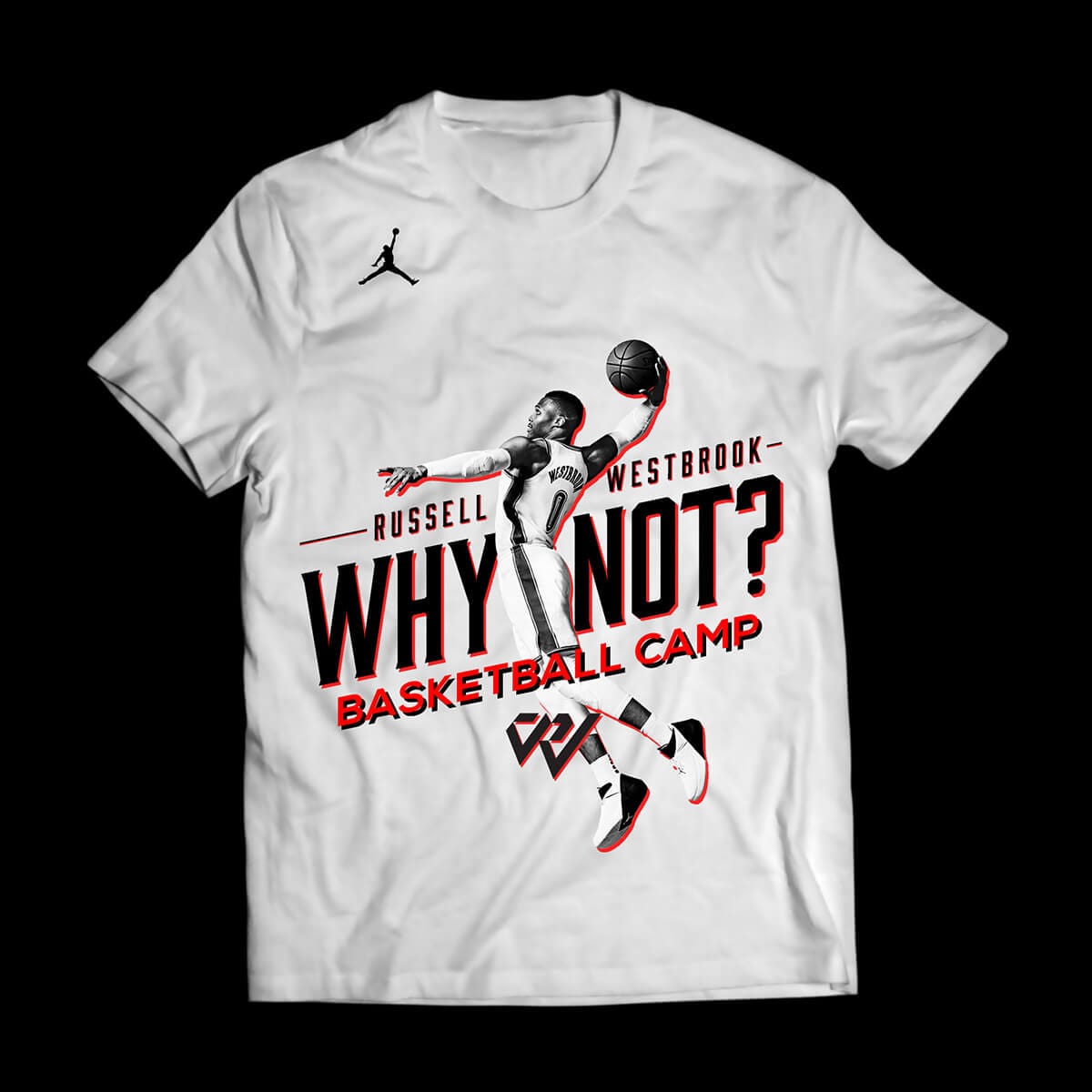 T-SHIRT DESIGNS
Produced and printed by Jordan Brand, I designed t-shirts (shown above) for each camper and staff members. I also designed alternative t-shirts that were available for sale at the camp store.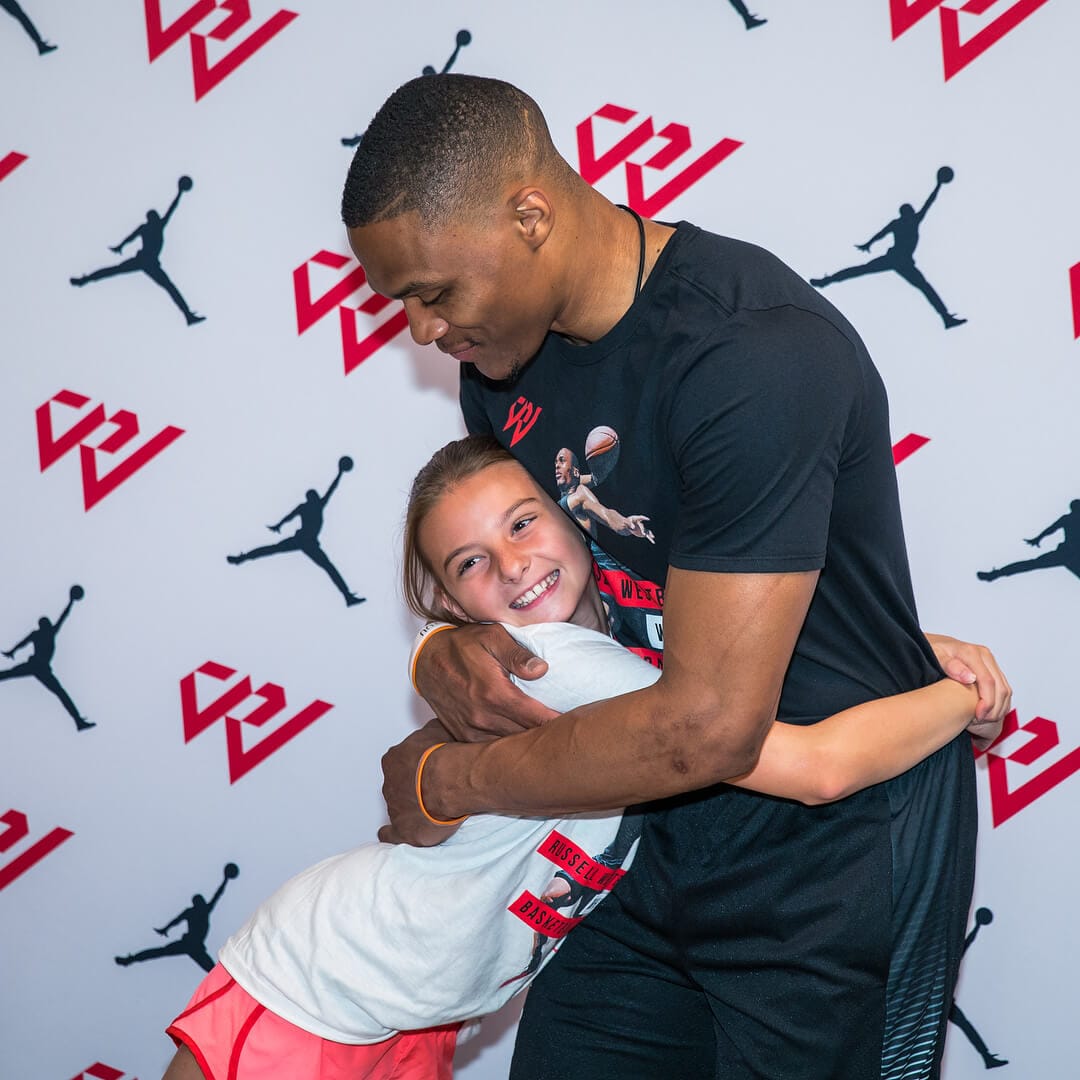 PRINT ELEMENTS
Print elements I created included welcome banners, step & repeat backdrop, feather banners, and flyers.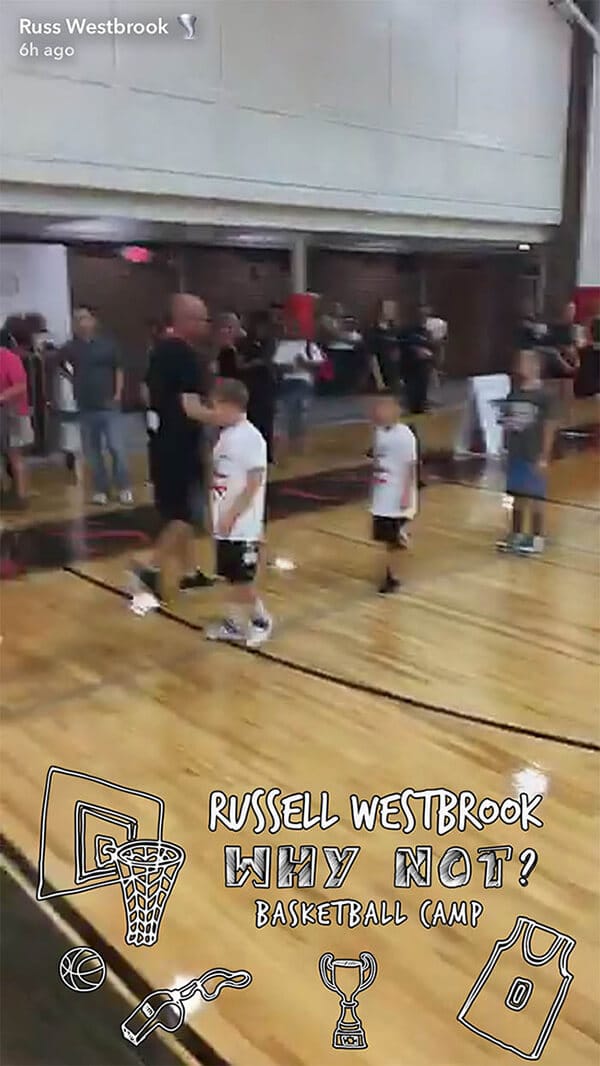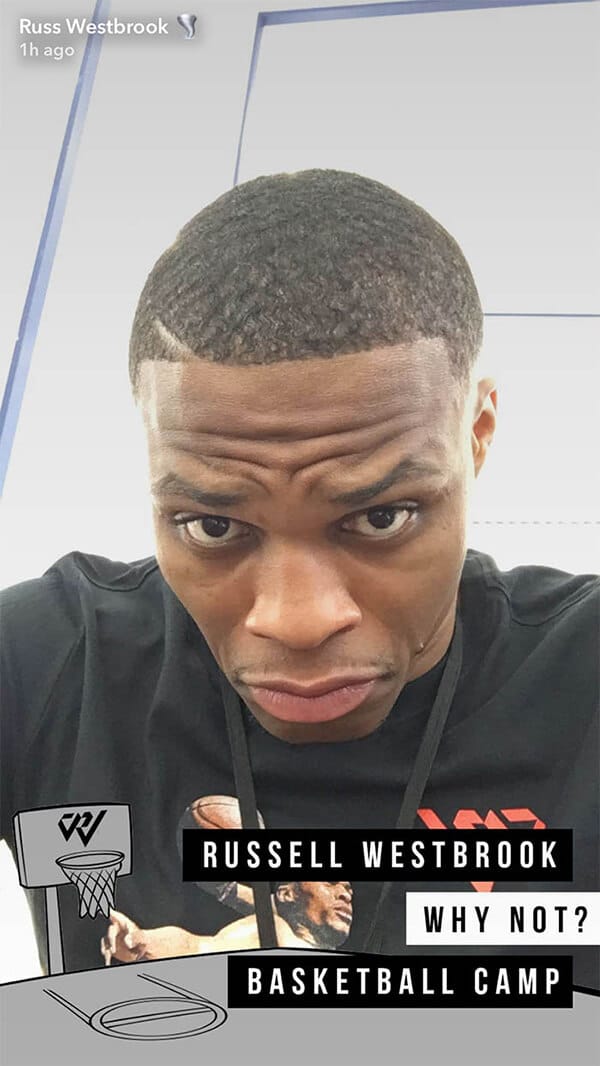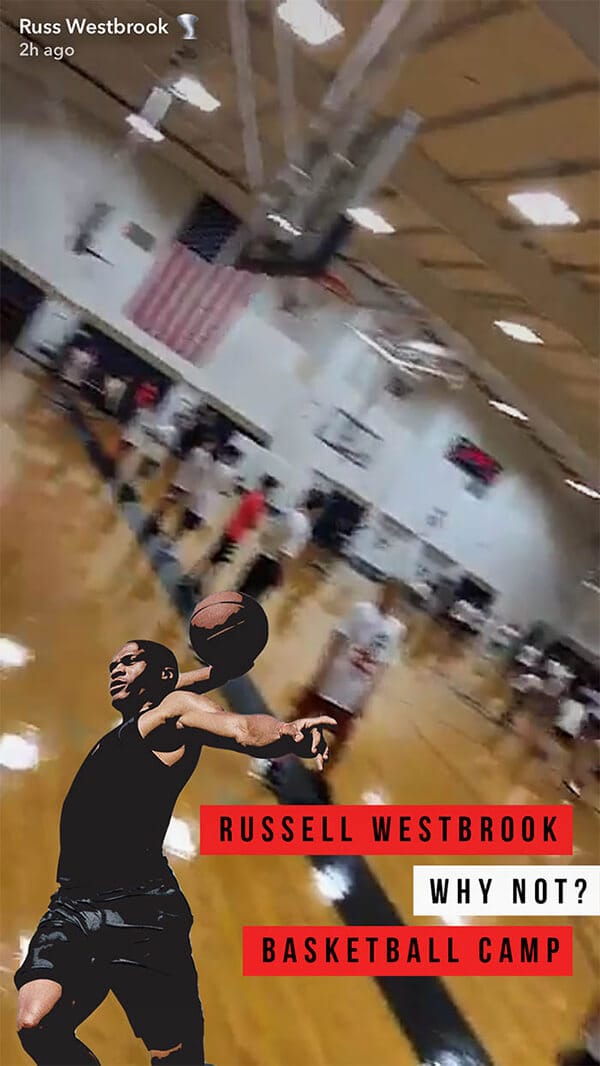 SOCIAL MEDIA
I designed several Snapchat Geofilters and made them available for campers. Geofilters allowed to only unlock while they were during camp and in camp location. After camp we were able to see metrics on uses and views.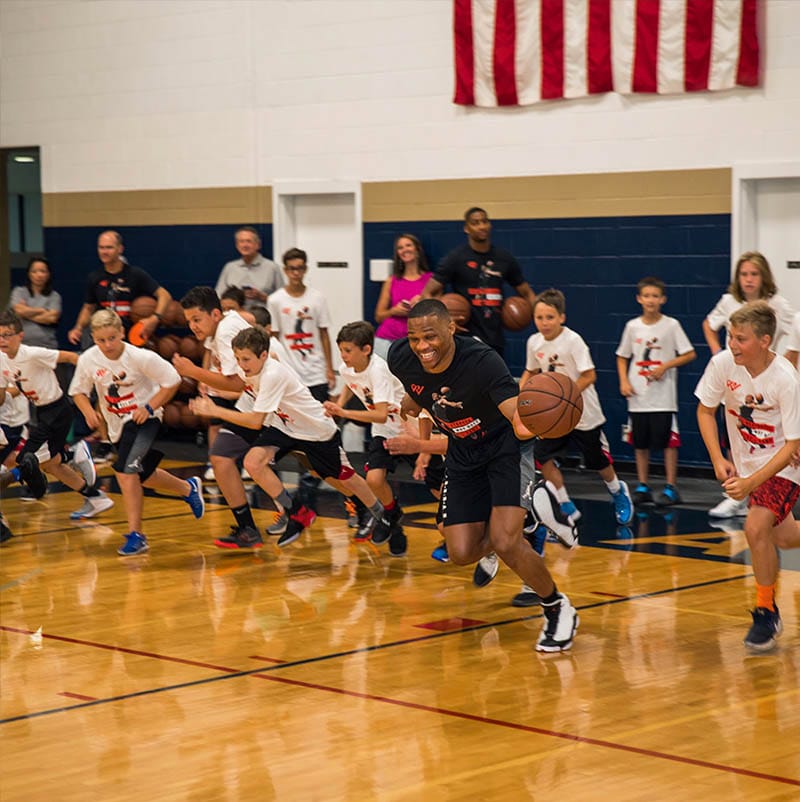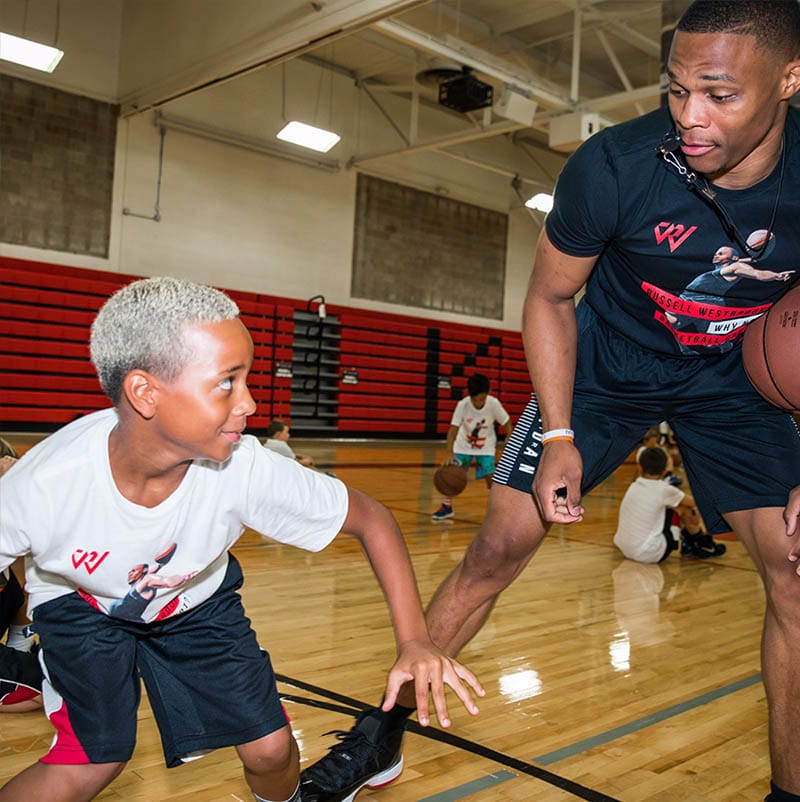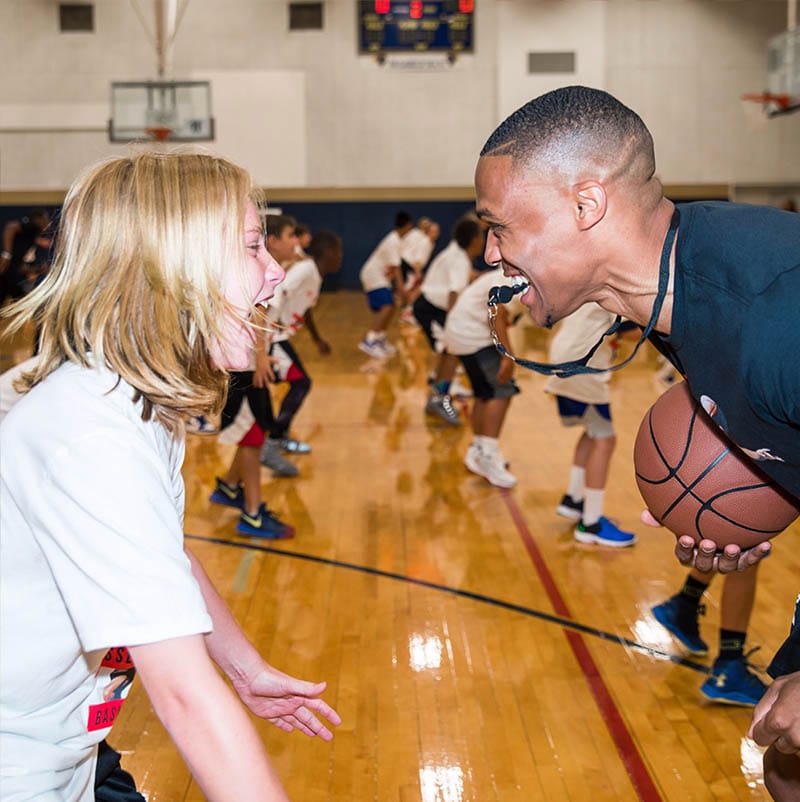 IMPACT
Within 24 hours of launching, the camp sold out. The camp created lots of buzz around major sports news outlets and social media. The camp popularity continues to grow, with an ever-expanding community of fans both in OKC and across the world.